2016 ACCAN National Conference – ACCANect: Equipping Consumers to Stay Connected.
University of Technology, Sydney 14-15 September 2016
Last week our System Administrator, Patrick Lesslie, presented at the 2016 ACCAN National Conference, which brought together community groups, small business owners, consumers, industry and government leaders to share ideas on what consumers need to get and stay connected to communications services. As Australia's peak communications consumer organisation, The Australian Communications Consumer Action Network (ACCAN) represents individuals, small businesses and not for-profit groups as consumers of communications products and services.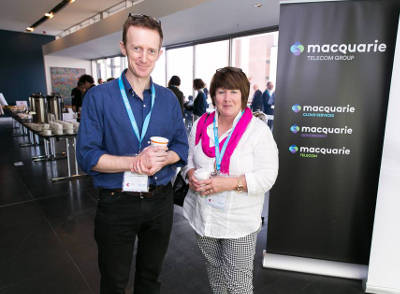 In a five-minute TED Talk style presentation our System Administrator gave a snapshot of ASC communication services and initiatives that keep families and individuals seeking asylum in NSW connected.
To find out more, and to donate your spare phones and laptops see our page on the Asylum Seekers Centre laptop donation program. We also work with companies to refurbish and distribute ex-corporate laptops, so if you know of a company that would be interested, please let them know about us.