Support from the community is invaluable for the work of the Asylum Seekers Centre (ASC).
Fundraising for ASC is a fun and rewarding way to support people seeking asylum and engage with your community. There are lots of ways to get involved. We have prepared this handy 8-step guide to help you organise successful and fun events or activities.
8 steps to successfully raise funds in your community
1. Decide how you want to raise funds for ASC
The first condition to a successful fundraising experience is that you have fun and enjoy yourself. Whether it's hosting a BBQ, a musical performance or baking cakes raising funds can be entertaining and exciting.
Start by tapping into a personal interest or hobby. Are you into cooking? Why not organising a baking-off? Are you a keen host? Think music festival, art show, gala dance!
If you are active, why not join a public event like the Blackmore's Sydney Running Festival or City2Surf? If this sounds like you, check out our peer-to-peer fundraising page for more information.
The below list of ideas might inspire you to start your own: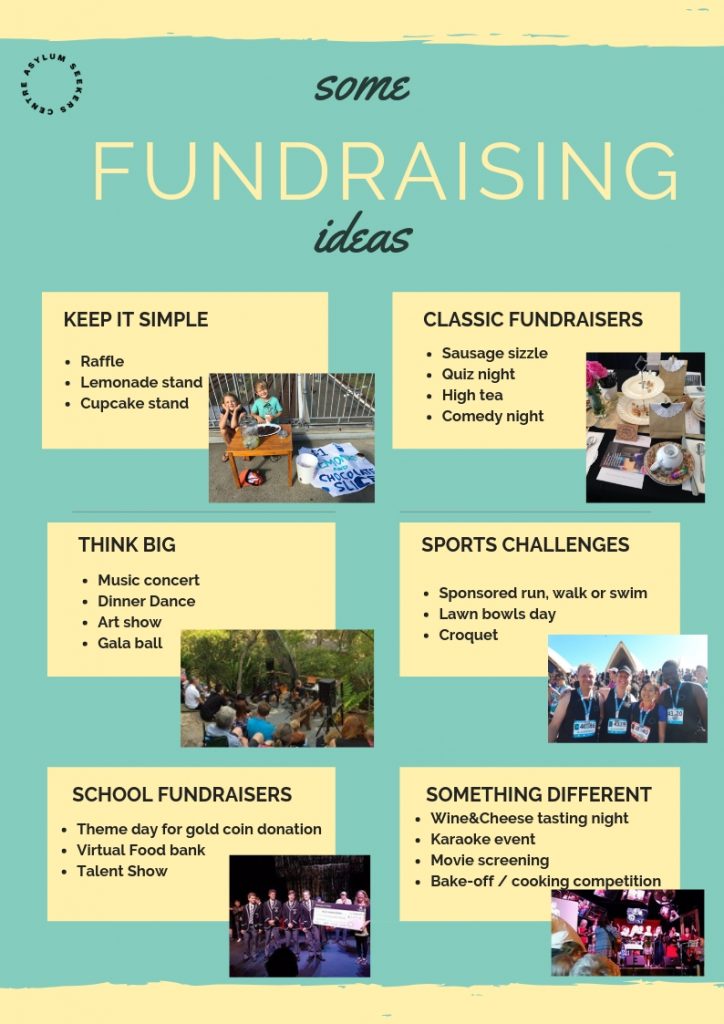 2. Set your fundraising targets
Think about your event:
How many people might attend?
Is it ticketed, gold coin donation, free entry?
Will there be items for sale or a raffle?
How much would you expect to raise?
How will you collect donations?
A really easy way to promote your event and collect donations is by setting up a fundraising page through platforms such as Everydayhero, which you can share with your friends and family.
3. Complete the fundraising application form
Start by submitting the online enquiry form to tell us about your fundraiser. We'll get back to you within 2 business days.
4. We will send you an Authority to Fundraise for ASC
This document gives you permission to fundraise on behalf of ASC. You can officially start your fundraising activity!
5. Start organising your fundraiser
Prepare your invite, set up your fundraising platform page if you're using one. Collect any resources you need in preparation of your event. Think about venue hire, any equipment you might need on the day, food preparation and transport if needed. Remember: if you are using ASC's logo please share your material with us before starting promoting your event.
6. Promote your event
Send out your invites with plenty of notice and enlist the support of your friends, family and workplace. You may like to set up an event on social media or engage the broader community with flyers in your local cafes or library, community bulletin boards or networking with local businesses. You could even check with your local newspaper to see if they would be interested in promoting your event. If you want to, share your event with us so we can promote it on our social media.
7. Host your fundraiser
Have fun on the day and enjoy your fundraising experience, reminding your supporters of where their monies are going.
Need a few starters to get the conversation going? We have prepared the factsheet below for you, feel free to print it and hand it out at your event, or just keep it for yourself as a cheat sheet.
8. Don't forget the thank you's and wrap up
Make sure to follow up with a big thank you to all the people who have supported you, with an update on the total amount raised to help people seeking asylum.
Some of our wonderful fundraisers
"I have always been keen to help asylum seekers and refugees, and have felt quite powerless to help in our current political climate. I like to help in this small way and maybe hold these events more often" – Tracey Burjan, hosted a charity yoga and live music night
"The services provided by the Asylum Seekers Centre are crucial in the current political landscape where there is little sympathy given towards people seeking asylum or refuge. Thus, we decided to fundraise for a charity that is local and does so much incredible work to welcome and provide aid for people seeking asylum." – Bonnie Huang, Fort Street High School – Year 11 Charity Committee held a school donation drive for ASC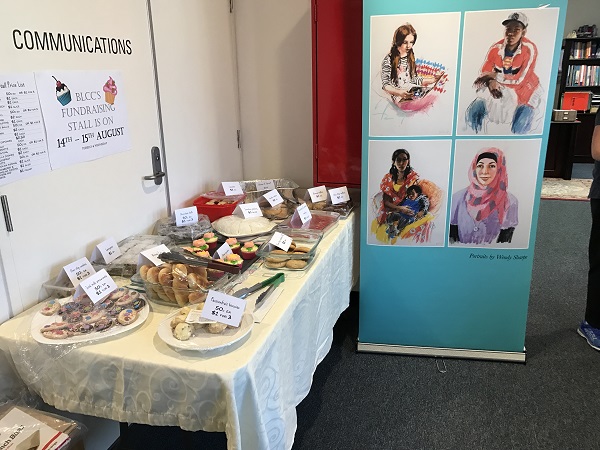 "Every year we organise fundraising events for various organisations. This year we chose ASC as it's our local organisation. We also have a multicultural team – we are not refugees but as migrants we know how difficult it is to move to a new country. It's great to help in any way we can." – Sene Gide, Boundary Lane Children's Centre, ran a workplace cake & pastry bake sale.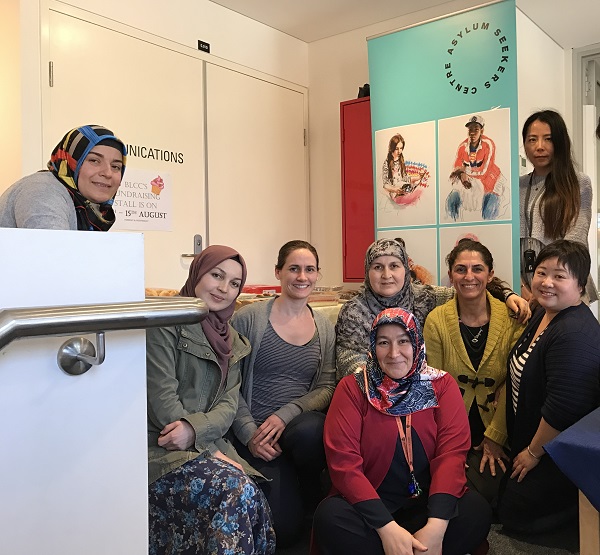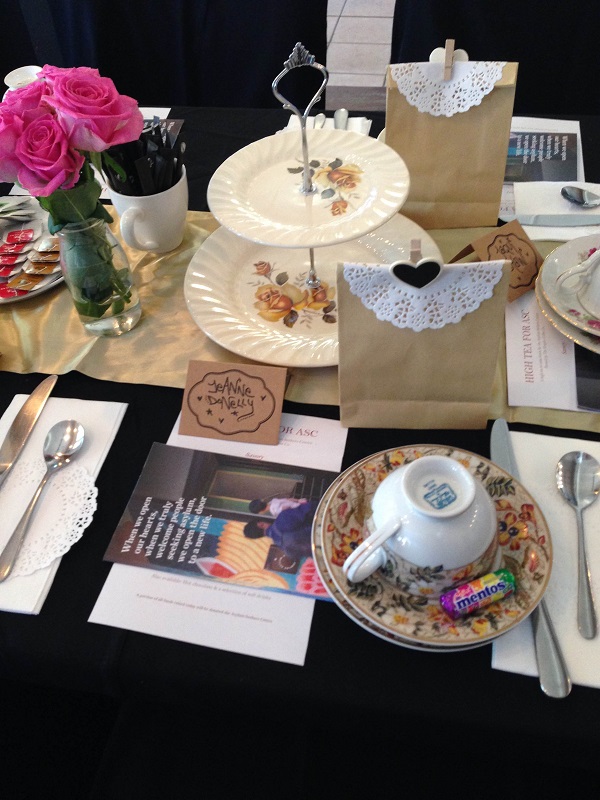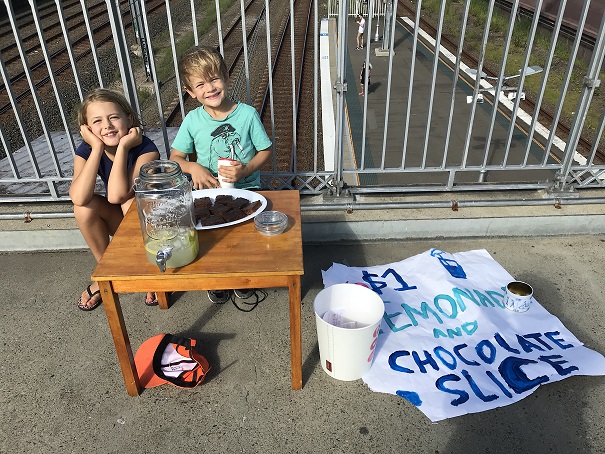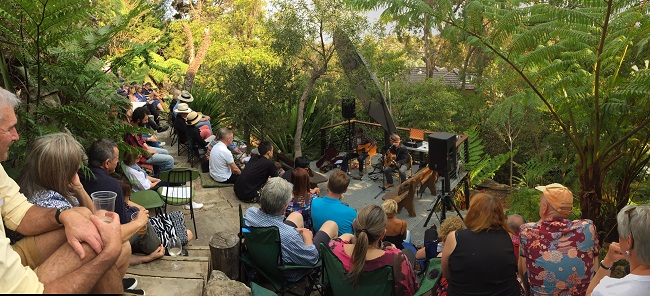 If you would like further information, please phone us on 02 9078 1900 or email fundraising@asylumseekerscentre.org.au