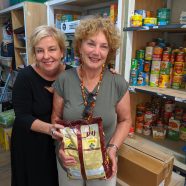 A massive food drive orchestrated by Asylum Seekers Centre supporter Julia Weisz has demonstrated the kindness and community spirit of the Southern Highlands region.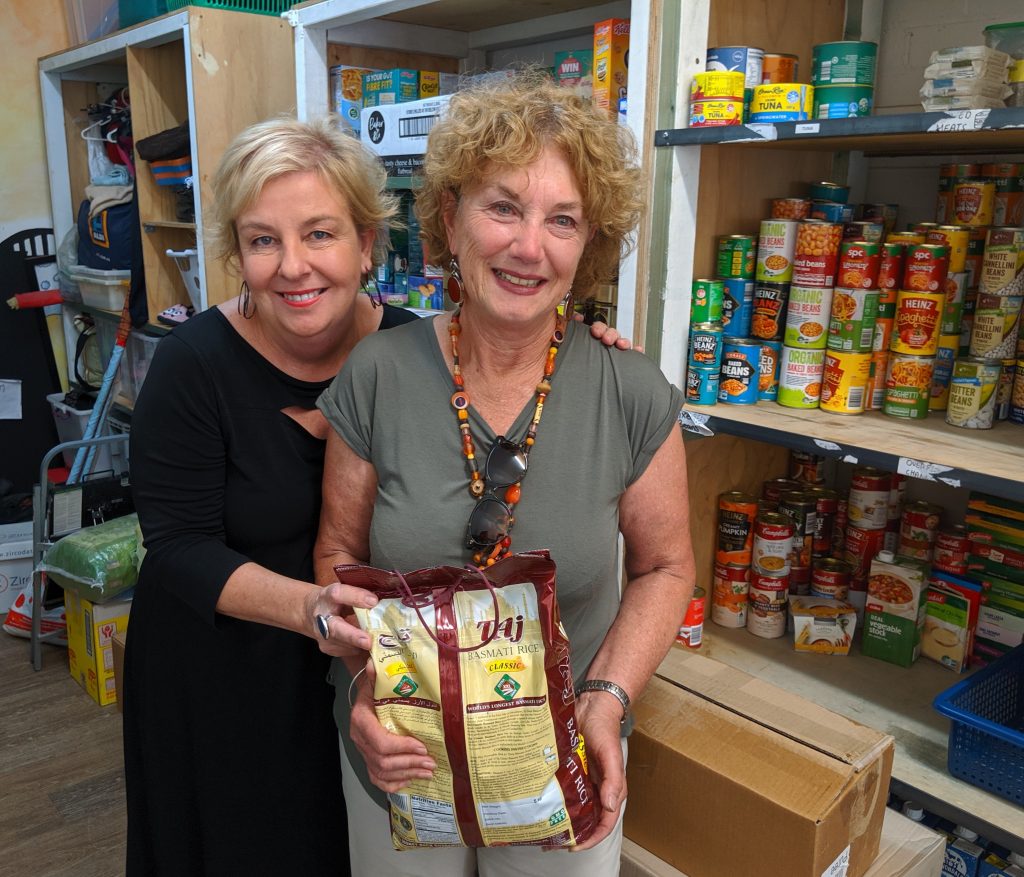 Rural Australians for Refugees (RAR) Southern Highlands volunteers have delivered tonnes of groceries, worth an estimated $16,000, to the centre's foodbank over the past few weeks.
During the drive, the group set up a stand outside Woolworths Bowral, asking shoppers to buy extra items for people seeking asylum.
Julia, a RAR committee member and food drive organiser, said the public response had been uplifting.
"It was very heartwarming. People were very happy, very enthusiastic – they walked into the shop, came out with bags and said 'It's the least I can do'," she said.
"I remember one person who passed by, bent back, with a walker, who went shopping and came out with an item for us.
"I thought: 'That person can't really afford to be generous, but they wanted to help, which was lovely."
The drive was manned by a team of 30 RAR volunteers and was well-supported by local residents and businesses.
Tankar Self Storage owners Elizabeth and Ben Butterfield donated space for the tonnes of food. Greg McElvenny hired a truck and transported the groceries to Sydney at his own cost.
Two schools, Oxley College and Hill Top Public School, the Bowral Church of Christ Hartzer Retreat and Conference Centre and a Mittagong Vet hosted drop-off donation boxes. These were regularly emptied by volunteers.
The team at Sydney recruitment software company JobAdder joined in the efforts, purchasing and donating an additional $5600 worth of groceries.
It was the second year that Julia initiated and organised the food drive, having relocated to the Southern Highlands in May last year and joined the RAR committee shortly thereafter.
She had volunteered at the Asylum Seekers Centre for many years, bringing hot lunches as a member of Jews for Social Action.
Asylum Seekers Centre CEO Frances Rush said the food drive demonstrated that the initiative of an individual could propel the broader community into action.
"Julia thought laterally about how she could help the centre, and her efforts have helped to stock the shelves of the foodbank," she said.
"We are very grateful to the RAR Southern Highlands branch and the wider community for contributing to the lives of people seeking asylum."
Each month, the Asylum Seekers Centre foodbank distributes groceries and toiletries to more than 2000 people seeking asylum in Sydney.