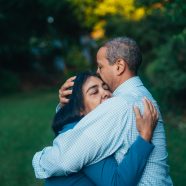 The Federal Government's message to temporary visa holders has been a blunt and repeated, "go home". This is absurd. If people who have fled persecution, violence and discrimination could live safely in their home countries they would not be seeking asylum.
The Federal Government yesterday passed the JobKeeper legislation to help employers keep their workers employed during the coronavirus pandemic. But some members of our community have been excluded, and left without a safety net.
"With the failure of JobKeeper legislation to help people seeking asylum, the government must provide a way into the Centrelink safety net to avoid people seeking asylum becoming homeless and destitute," says Frances Rush, Asylum Seekers Centre CEO.
Minister for Families and Social Services, Ann Ruston, has the power to expand the eligibility criteria for JobSeeker and we join with many organisations and individuals in calling on her to include the approximately 90,000 people seeking asylum in Australia in Centrelink provisions.
"In the past three weeks the demand on agencies such as the ASC has more than tripled. We are seeing people returning to our service, who have been independent, working, paying taxes and with their children at school while they wait for their claim for protection to be assessed."
"Now they are suffering, the same as all Australians are suffering with an insecure economy, job losses and the uncertainty of what the future holds. But unlike most Australians there is not a lifeline for them to hold their families together," says Rush.
"The charity sector has mobilised to provide health clinics, food deliveries, legal advice, digital connectivity and personal support, but we do not have the resources to support three times our regular demand."
"At the ASC we work with many great employers who value the contributions of all their workers, including people seeking asylum. How can employers be expected to make the hard decisions to stand down employees when they know that they won't all have the same access to a government safety net?" says Rush.
The Canadian, UK and NZ governments have included in their wage subsidy programs all employees who are legally working and residing in these countries. "These governments have not discriminated against some employees."
To contact Ann Ruston and ask her to extend JobSeeker to people seeking asylum:
Call: 08 8586 6600
Email: senator.ruston@aph.gov.au