Thank you for your interest to join our team at Asylum Seekers Centre.
Government assistance for people seeking asylum is being withdrawn at a rate not seen since we opened our doors at ASC 25 years ago. Thousands will be affected. More than ever we need the support of our community who with their dedication, commitment and compassion enable us to provide a welcoming and safe environment for the many people who come to the Centre seeking comfort and assistance.
We welcome you to express your interest in joining our team or expand your role if you are already involved with us!
Please find details below of current paid and voluntary roles available:
---
Admin Volunteer
Working within the operations arm, Administration Volunteers provide support to the Centre overall with routine administrative tasks. This role is key to helping us stay on track of our daily activities and functions.
Duties and responsibilities include:
General Centre Functions such as replying to emails and updating information on spreadsheets/databases. Must also be willing to provide Reception coverage when required
Compliance – record keeping, data entry and incident reporting
Human Resources – assisting with replying to applicants, processing applications and updating HR policies
Support to service delivery programs with Opal NSW applications and regular telephone contact with clients to check the progress of registration/eligibility with ASC
Availability & Commitment:
Start date will be in Mid-June. 1x volunteer required per day – Monday to Friday, 9:30 am to 2:30 pm. Minimum 3-month commitment. A position description outlining the selection criteria and further requirements of the role can be found here: Position Description – Administration Volunteer
---
IT Support Volunteers for ASC Employment Service 
We have multiple vacancies to fill in the role of volunteer IT Support. This role provides technical support to our Employment Service Team.
Duties and responsibilities include:
Basic IT support for Employment team (Google Drive, Mail, Calendar, file management, printing and scanning, etc.)
Support and training for Employment team in CiviCRM (training and documentation provided)
Availability & Commitment: 1 day per week (or two half days)
A position description outlining the selection criteria and further requirements of the role can be found here: Position Description – IT Support
---
How to apply: To express your interest for any of the above volunteer roles, please send an email to volunteer@asylumseekerscentre.org.au with your resume, brief blurb about yourself and how you meet the selection criteria (found in the position description).
Application Deadline: Please apply ASAP.
Working rights in Australia and a valid NSW Working with Children's Check is required from all workers of Asylum Seekers Centre.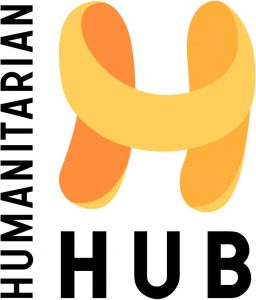 If you haven't found anything that suits you, we encourage you to visit the NSW Humanitarian Hub which is a central point for volunteering opportunities in the sector. There you will find current vacancies listed for our organisation as well as our partner agencies who undertake similar work.
We thank you for your support and interest in the work we do.