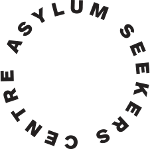 Claire Petre: Deputy Chair
Clare Petre has had a long career in community and government sectors and was the Energy and Water Ombudsman NSW for more than 16 years. She is currently a board member of the ACT Suburban Land Agency, NAB's Customer Advocate (Wealth Remediation), and Chair of The Energy Charter Independent Accountability Panel, the New Energy Tech Consumer Code Council, and ACFID's Code of Conduct Committee.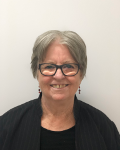 Betty Hounslow AM
Betty Hounslow has more than 30 years' experience in the community sector including as Executive Director of the Australian Council of Social Service (ACOSS), Vice-President of the Australian Council for International Development (ACFID), and Deputy CEO of The Fred Hollows Foundation. She has been an active campaigner for the rights of refugees and migrants since the early 1980s.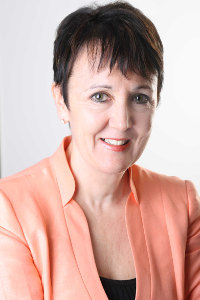 Mary Reemst
Mary Reemst was the Managing Director and CEO of Macquarie Bank Limited from July 2014 to July 2021. Mary has worked in finance for more than 30 years covering a number of areas including corporate and infrastructure finance and risk management.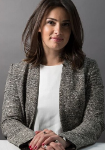 Marina Brizar
Marina Brizar arrived in Australia as a refugee from the former Yugoslavia. Marina was named the 2015 Young Migration Lawyer of the Year, the 2015 Woman Lawyer of the Year – Up Coming and a 'Woman of Influence' 2016. She is an immigration lawyer and advocate, Churchill Fellow and currently the UK Director of Talent Beyond Boundaries.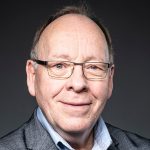 Jonathan Ladd
Jonathan Ladd was the CEO and International Executive Chair of Datacom Group from where he retired in 2019. He is the Chair of Humanetix and Assistive Technology Australia, the latter a not-for-profit providing information and guidance for technologies that assist people with disabilities.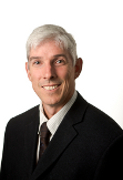 Graham Thom
Graham Thom is Refugee Adviser at Amnesty International Australia and has previously chaired the NSW Asylum Seeker Interagency. From 2007 he attended the UNHCR NGO Consultations and Annual Tripartite Resettlement Consultations in Geneva.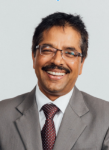 Om Dhungel
Om Dhungel is a Fellow of the Australian Institute of Company Directors and serves on different committees and boards. He works as a consultant, trainer and mentor. Formerly a refugee from Bhutan, Om is a recipient of a number of awards including ZEST 2021 Outstanding Volunteer Community Leader Award, the 2016 Community Service Lifetime Achievement Award and 2017 UTS Sydney International Alumni Award.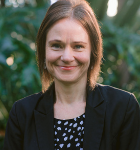 Michelle Champ
Michelle Champ brings over 25 years of experience as a business executive holding various senior finance and leadership roles across multiple industries, including Aged Care and Retirement Living, Media, digital operations and Building Products. Michelle brings a track record of expertise in financial management, regulatory compliance, risk and change management. Michelle also sits on the Board of Netball NSW. She is a graduate member of the Australian Institute of Company Directors (GAICD) and holds a Bachelor Degree in Commerce and is a Fellow of the Certified Practising Accountants.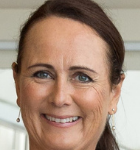 Heather Payne
Heather Payne has a career in marketing insights and has held senior positions across the globe with leading data & insights company Kantar, including Managing Director Australia, CEO Asia Pacific, CMO Asia Pacific, and Global Chief Client Officer. Heather has also worked for CareerSeekers which is a social enterprise helping refugees and asylum seekers re-start their professional careers in Australia. Heather holds a Bachelor of Commerce (Marketing) and is a graduate of the AICD.