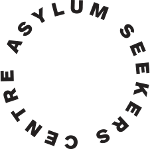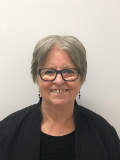 Betty Hounslow AM: Chair
Betty has more than 30 years' experience in the community sector, most recently as Deputy CEO of The Fred Hollows Foundation. She has worked in community legal centres and women's refuges, been the Executive Director of ACOSS (the national advocacy body for low income and disadvantaged people), and Vice-President of ACFID (the peak body for international aid agencies). Her activism around the rights of refugees and migrants started in the early 1980s.
Clare Petre: Deputy Chair
Clare has had a long career in the government, community and media sectors. She was the Energy & Water Ombudsman NSW for over 16 years and prior to that was a Senior Assistant Commonwealth Ombudsman. Clare is a Board member of Energy Consumers Australia and City West Housing. She is Customer Advocate (Wealth) for NAB, a Commissioner for the NSW Greyhound Welfare and Integrity Commission, and Chair of the Code of Conduct Committee of the Australian Council for International Development. Clare has served on a range of NSW and Commonwealth government advisory bodies as well as the boards of community groups, including ACOSS and Performance Space.
Mary Reemst
Mary Reemst is the Managing Director and CEO of Macquarie Bank Limited. Before being appointed to this position in 2014, Mary was the Head of Credit in the Risk Management Group for 11 years. Prior to this she worked in the infrastructure groups of Macquarie Group and before that Bankers Trust Australia. She has spent over 30 years in the finance industry. Mary is a Director of the Australian Bankers Association, the Australian Financial Markets Association, the Financial Markets Foundation for Children and Sisters of Charity Foundation.
Marina Brizar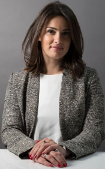 Marina arrived to Australia as a refugee from the Former Yugoslavia. Her personal experience compelled her to study a Bachelor of Laws/Bachelor of International Studies at the University of Technology, Sydney, from where she graduated in 2012. She currently holds the position of Head of Corporate and Private Clients at Playfair Visa & Migration Services, where she practices as a Solicitor and Registered Migration Agent. Together with her corporate experience, Marina has acted on cases in human trafficking with Anti-Slavery Australia, and on behalf of people seeking asylum in Australia and offshore. Marina was named the 2015 Young Migration Lawyer of the Year; the 2015 Woman Lawyer of the Year – Up Coming; and a 'Woman of Influence' 2016.
Marina co-founded the Aspire Motivate Believe Foundation which assists students from an asylum seeker/ refugee background meet the practical costs associated with pursuing their education. With this experience and insight, Marina was a key advocate for the UTS Humanitarian Scholarship.
Most recently, Marina participated in the SBS documentary "Go Back to Where You Came From" where she was partner with Senator Jacqui Lambie on a journey to Syria.  In September this year, she completed a Churchill Fellowship on the topic of labour mobility as a complementary pathway to humanitarian resettlement. She is now disseminating this research, and has published a report on her findings.
Jonathan Ladd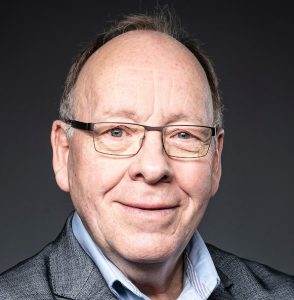 In his technology and strategy career, Jonathan has worked in several countries and cultures across the commercial, government and not-for-profit sectors.
Jonathan retired in 2019 from the Datacom Group where for 8 years he was CEO and then International Executive Chair.
Jonathan is Chair of SmartWard (healthcare and aged care technology start-up) and Chair of Assistive Technology Australia (not-for-profit providing information and guidance for technologies that assist people with disability).
He holds a BA in Philosophy and Psychology and is a member of the Australian Institute of Company Directors.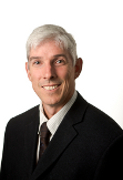 Dr Graham Thom
As Refugee Coordinator, Amnesty International Australia, Graham Thom has visited detention centres and refugee camps in Australia and throughout the region. He has previously chaired the NSW Asylum Seeker Interagency. 
In 2013, Graham undertook research on policies relating to the resettlement of vulnerable children, including unaccompanied minors. His research, which involved travelling to Indonesia, Kenya and Jordan, was published in 2015. That year he also undertook further research in Indonesia. In 2016, 2017, 2018 and 2019 Graham attended the UNHCR NGO Consultations and Resettlement Consultations in Geneva.
Om Dhungel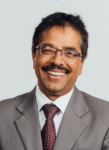 Om Dhungel, formerly a refugee from Bhutan, brings to the Centre a diverse range of board management, community development and volunteering experience. He is a consultant and practitioner of a strength-based approach to refugee settlement and community development. Om has served as a director on the boards of Settlement Services International (SSI), SydWest Multicultural Services and MTC Australia. He is the founding president and currently a senior advisor of the Association of Bhutanese in Australia,  a recipient of the 2017 University of Technology Sydney (UTS) International Alumni Award, 2016 Community Service Lifetime Achievement Award and 2012 National Volunteer Award, amongst many other accomplishments.
Having experienced the life of a refugee and seen stars rising from those refugee camps, Om strongly believes that "no matter where you grew up or what your past circumstances were, you can choose and work towards where you want to be in the future".
Peter Waters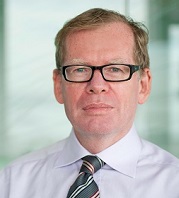 Peter joined Gilbert+Tobin in its infancy and has been with the firm for over 25 years. He was a partner for over 20 years and is now a part-time consultant. Peter is recognised internationally as one of the world's leading telecommunications lawyers. Peter is described as "the telecoms guru's guru", having "superb industry knowledge", and "can turn governments and regulators around."
Peter ran the firm's joint venture in Hong Kong for 7 years (1999 to 2006). While based in Hong Kong, he practised extensively around Asia, including Mainland China, Singapore, Sri Lanka, Japan and Indonesia. This included a number of World Bank and Asian Development Bank projects to reform national telecommunications regimes and bring communications services to rural and disadvantaged communities.
Peter was the Hong Kong Government's principal adviser on the introduction of a competition law. He is currently advising the New South Wales Government on competition in electronic conveyancing.
Peter has been an active supporter of and participant in Gilbert+Tobin's's pro bono practice. He has been Chair of the Roberta Sykes Indigenous Education Foundation for over a decade.
Earlier in his career, Peter was the associate to Justice Elizabeth Evatt at the Family Court, a researcher at the Australian Law Reform Commission, an adviser to the Minster for Social Security, Brian Howe, a clinic legal educator at the Kingsford Legal Centre and a researcher at the Public Interest Advocacy Centre. Peter now lives in Murwillumbah, Northern NSW, where he works on community economic development projects, and is learning to be a farmer.
Michelle Champ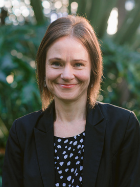 Michelle Champ has a  background in senior financial management and strategy across a 25-year career. She is currently CFO of Greengate, which creates quality accommodation and care options for seniors. Michelle previously worked for the Bauer Media Group as General Manager of Finance across Australia and New Zealand. Before that she served as Group Finance Manager at ACP Magazines. Michelle also sits on the Board of Netball NSW. She is a graduate member of the Australian Institute of Company Directors (GAICD) and holds a Bachelor Degree in Commerce and is a Fellow of the Certified Practising Accountants.
Heather Payne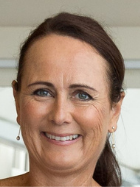 Heather Payne has a marketing background and has focused her career on marketing research, data and insights. She worked for Kantar for more than 20 years – the world's leading data & insights company that provides consulting services to top multinational and local corporations. She worked overseas for 18 years in Hong Kong, London and most recently New York. She has held senior positions such as Managing Director Australia, CEO Asia Pacific, CMO Asia Pacific, and Global Chief Client Officer . She was a member of the Global Board for 15 years.
On returning to Australia in 2019, Heather worked for CareerSeekers which is a NFP Social Enterprise helping refugees and asylum seekers re-start their careers in Australia. Heather has supported NFPs and asylum seekers through decades of involvement with organisations such as World Vision, UNICEF (APAC) and Christian Action (Hong Kong). Heather holds a Bachelor of Commerce (Marketing) from UNSW and is a graduate of the AICD.