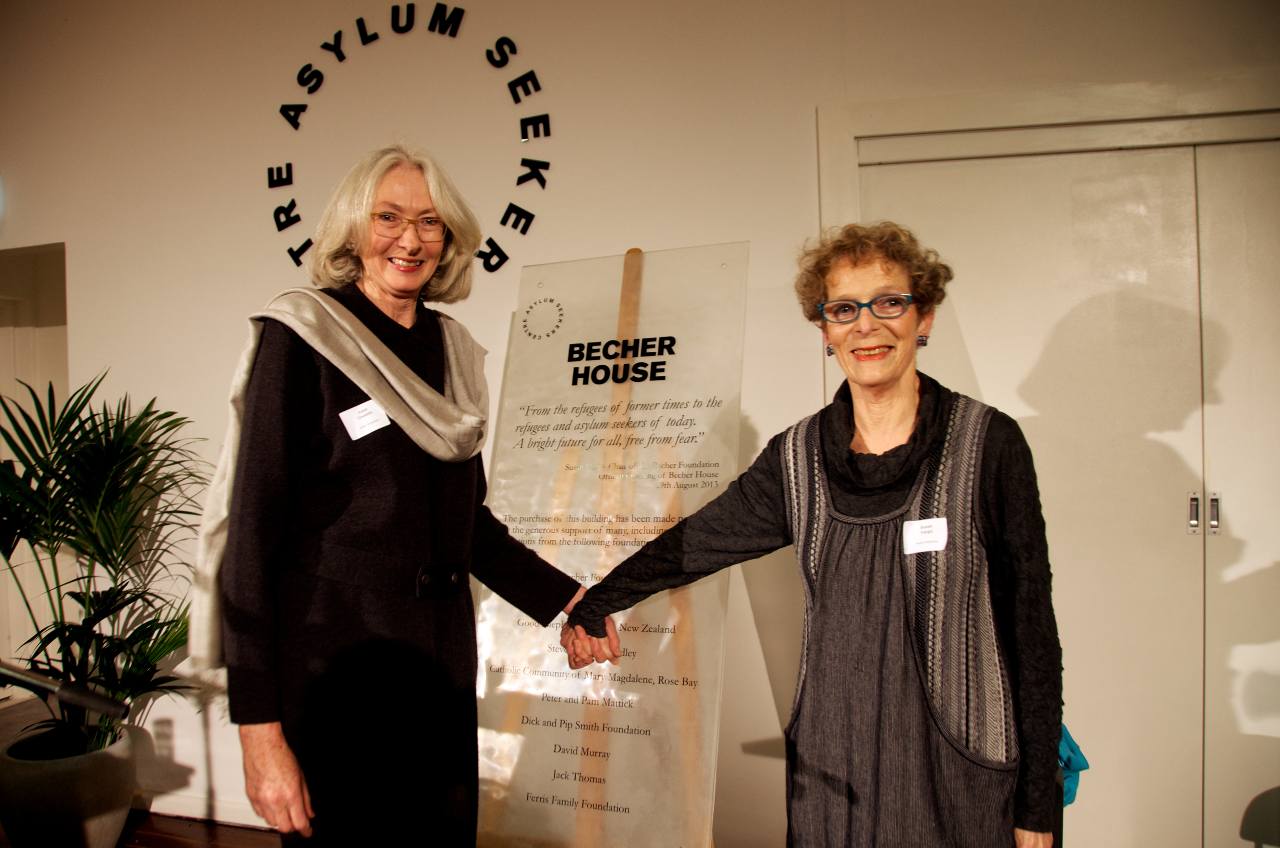 If you seeking support, please call 02 9078 1900 from 9am-4pm, Monday to Friday. Or email us on contactus@asylumseekerscentre.org.au
If you would like to donate food and groceries please check the list of items we currently need. Please note that due to limited storage space we are unable to accept donations of clothes, furniture, electrical appliances, kitchen utensils, toys and books.
To find out more about the Asylum Seekers Centre, join our supporters list and get regular updates.
For all other enquiries please email us at contactus@asylumseekerscentre.org.au.
Finding our centre
Asylum Seekers Centre
Becher House
43 Bedford Street
Newtown,
NSW 2042
Australia
Opening hours:
Due to the COVID-19 crisis, we ask that you call us on 02 9078 1900 before visiting the centre.
We are open for telephone support from Mondays to Fridays, 9am-4pm, excluding public holidays.
Foodbank donations:
We are doing some small renovations on our centre this week to make it possible to increase our face-to-face connections safely! If you're planning to bring in food or toiletry donations, please hold onto them for a week while we transition our foodbank to a new location. From Monday September 28, our foodbank will operate from Hut 9, Addison Rd Community Centre at 142 Addison Rd in Marrickville. Please visit us there for donation drop-offs!
Telephone:
02 9078 1900
Fax:
02 9078 1999
Follow us on social media:
If you are fire, ambulance, police or a health service and need to contact us urgently, please call (02) 9078 1901.
Complaints and feedback
We are committed to providing the best possible service to people seeking asylum in the Australian community. If you have a complaint about ASC or would like to provide any feedback, please email feedback@asylumseekerscentre.org.au. Alternatively you can write to us at Asylum Seekers Centre, Becher House, 
43 Bedford Street Newtown 2042
. We will acknowledge and investigate any complaint or feedback we receive and respond in a reasonable period of time.