Rosemary Kariuki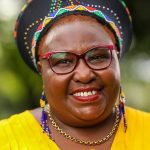 The Asylum Seekers Centre Board is delighted to welcome Rosemary Kariuki as a Patron of the ASC.
"Rosemary has been a part of the Asylum Seekers Centre community for many years and we celebrate her latest achievement as Australia's Local Hero of 2021. As a Patron we know she will represent our community by inspiring people and building connections," says Betty Hounslow, ASC Chair, ASC Board.
Rosemary has been a member of the ASC community for more than twenty years, as a client, a volunteer and now in her role as multicultural community liaison officer with the NSW Police.
"I have benefited from the Asylum Seekers Centre's help and now I am ready to give everything I have to support people," says Rosemary. "The Centre was my family when I first came to Australia. I went everyday, had food, taught the Australian accent and it was my home."
When Rosemary first visited the ASC it was situated in Surry Hills and she walked the twenty minutes to drop in each day. Staff and volunteers helped her find her first job and she remembers sharing cake and visits to the Art Gallery of NSW.
"I was always asking, 'What do I do next?'" says Rosemary. "I hate the feeling of helplessness. But (people seeking asylum) don't choose to be where they are."
Associate Professor Munjed Al Muderis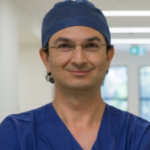 Born in Baghdad, Munjed Al Muderis fled Iraq at the age of 27 when as a young doctor he refused the orders of Saddam Hussein to mutilate the ears of army deserters. He hid – knowing that if they found him he would almost certainly be taken away and shot.  After enduring a life threatening journey to Australia, he arrived by boat at Christmas Island and then spent 10 months in Curtin Detention Centre.  Munjed is a pioneer in developing bionic and robotic technology, restoring mobility for amputees around the world – giving them the opportunity to walk again. One of his goals is to "leave something behind the world can benefit from".
John Menadue AO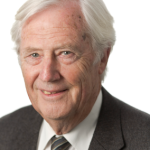 John Menadue has had a distinguished career in the public sector, including as Head of the Department of Prime Minister and Cabinet under two Prime Ministers, Gough Whitlam and Malcolm Fraser. He was Ambassador to Japan as well as Secretary of the Department of Immigration and Ethnic Affairs, and the Department of Trade. 
Private sector appointments included General Manager, News Limited, Sydney. He was also CEO of Qantas, a Director of Telstra and Chair of the Australia-Japan Foundation. John was Founding Chair and is a Fellow of the Centre for Policy Development.   John publishes a blog 'Pearls and Irritations'.
Hugh Mackay AO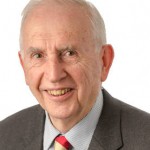 Australia's pre-eminent social researcher, Hugh Mackay is internationally recognised for his pioneering work in this area. He is the author of nineteen books – twelve in the field of social psychology and ethics, and seven novels. His latest book, Australia Reimagined: Towards a more compassionate, less anxious society, was published in 2018. He delivered the 2017 Gandhi Oration at the University of NSW: The State of the Nation Starts in Your Street.
Hugh is a Fellow of the Australian Psychological Society and of the Royal Society of NSW, and has been awarded honorary doctorates by five Australian universities. He was a newspaper columnist for over 25 years and is a frequent media commentator. He is a former deputy chairman of the Australia Council and Chairman of Trustees of Sydney Grammar School. He was the inaugural chairman of the ACT Government's Community Inclusion Board.
Bruce Baird AM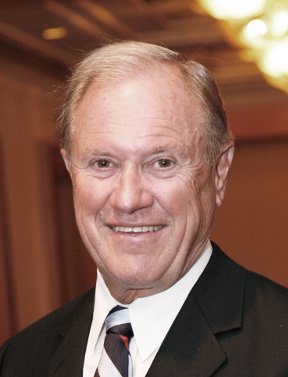 As a member of the NSW Parliament, Bruce Baird was Minister for Transport from 1988 to 1995, Minister for Sydney's Olympic Bid from 1990 to 1993, Minister for Tourism and Roads from 1993 to 1995 and Deputy Leader of the Liberal Party in State Parliament from 1992 to 1995.
In Federal Parliament, he was the Member for Cook, NSW, from 1998 to 2007, Chairman of the Economics Committee and a member of the Human Rights Committee.
Bruce has had a distinguished career in both the public and private sectors.  In 2008 he was appointed Chair of the Refugee Resettlement Advisory Council which advises the government on refugee and humanitarian settlement in Australia.  He is also Chairman of the National Heavy Vehicle Regulator.
Thomas Keneally AO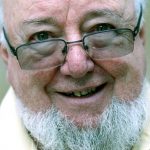 An Australian Living Treasure and one of our most successful authors, Tom Keneally is best known for his Booker Prize winning novel Schindler's Ark, later adapted to Steven Spielberg's Schlindler's List which won an Academy Award for Best Picture.
He has been shortlisted three more times for the Booker, won the Miles Franklin Award, the Prime Minister's Literary Award, the New South Wales Premier's Literary Award and the Helmerich Award.  Tom co-authored A Country Too Far, a landmark anthology by 27 of Australia's finest writers which confirms that the experience of seeking asylum – the journeys of escape from death, starvation, poverty or terror to an imagined paradise – is part of the Australian mindset and deeply embedded in our culture.
Tom has a passionate commitment and deep understanding of why people come to our country seeking safety and protection.
Wendy Sharpe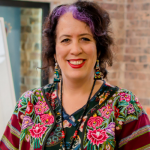 Wendy Sharpe is one of Australia's most awarded artists.  She has won many major national awards, scholarships and prizes including The Archibald Prize, The Sulman Prize and The Portia Geach Memorial Award (twice).
Major commissions include the olympic pool size mural for Cook and Phillip Park Aquatic Centre, Sydney; Australian Official Artist to East Timor 1999 (the 1st woman since WW2) by the Australian War Memorial, and many others.  She was a member of the Council of the War Memorial from 2005 to 2013.
Wendy has been awarded many international artist residencies including Egypt, Mexico, China, the Arctic, two in Antarctica and two in Paris.  Her most recent Australian residency was with the State Library of NSW. She has held more than 60 solo exhibitions around Australia and internationally. Her exhibition, 'Seeking Humanity', which comprised 39 portraits of people seeking asylum and refugees, made an enormous contribution to the perception of asylum seekers at all levels of society.
Wendy is a figurative painter.  Her work has always been about people.