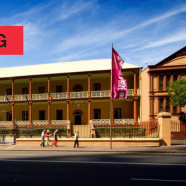 The Asylum Seekers Centre welcomes Minister Natalie Ward's announcement today of  $6million of funding to assist people seeking asylum and on temporary visas in NSW to cope with the impacts of Covid-19.
"This funding is recognition of the extra challenges of lockdowns and a health crisis for people who are living in our community while seeking asylum. The funds can provide emergency relief, food, connectivity, medicine and assist organisations to prevent homelessness within our community," says Frances Rush, CEO.
"People seeking asylum are strong and resourceful but this pandemic is challenging everyone and we all need a safety net."
Thank you to all our sector colleagues, Minister Ward, Multicultural NSW and Professor Peter Shergold in his role as NSW Coordinator General for Refugee Resettlement for their strong support and advocacy.
Minister Ward said in a statement: "The NSW Government recognises urgent support is needed and this funding represents an emergency safety net for members of our community who may be on the brink of homelessness and financial destitution."
The Asylum Seekers Centre has campaigned strongly for an expansion of government support for people seeking asylum. Thank you to all the people in our community whose stories and situations we were able to share to demonstrate the challenges.