If you are ineligible for Medicare and do not have any income, our health clinic can assist you with your general healthcare.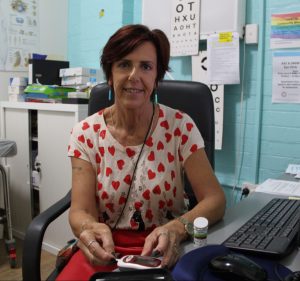 Our services include healthcare assessments, medical and oral health consultations, torture and trauma counselling, physiotherapy, referrals, education and advocacy. Many of these services are supplied pro-bono by our broad network of healthcare providers.
Clinics and referrals
Regular clinics are run in:
General practice medicine
Torture and trauma counselling
Oral health
Physiotherapy
Optometry
We can also assist with referrals to external health care specialists which can be accessed at no cost:
Radiology
Children's health
Advocacy
We can advocate for fee-waivers for specialist consultations and emergency treatment at public hospitals.
Education
We provide:
General health information in your own language
Health literacy
Women's health information
Confidentiality
Any information you give to our health service team is confidential. This means that we will not pass on your personal information to any other person or organisation without your prior consent (unless we believe there is a serious risk to your safety or somebody else's safety).
To make an appointment
To make an appointment, telephone the health clinic at the Asylum Seekers Centre on (02) 9078 1900, or send us an email.
Emergencies
For medical emergencies, go to the emergency department of your nearest public hospital, or call 000 for an ambulance if you cannot get there on your own.
Supported by Sydney Local Health District