The way we deliver services has changed since the outbreak of Covid-19. More information here.
The Asylum Seekers Centre (ASC) facilitates an anonymous, peer-led support group for people with diverse genders and sexualities. This group was named and designed by members in early 2017 wanting to build peer-support and awareness to new people about their rights.
In the words of the community:
"We are a support group for all who come, from all genders, sexualities, religions and cultures. We meet anonymously to make people feel safe. Together we meet to deal with the daily stress of life, the stress of seeking asylum, and the stress of identifying as a member of the LGBTIQ community, culturally. Our meetings are about the reality of the layers of stress each person faces. In this way we are support for each other."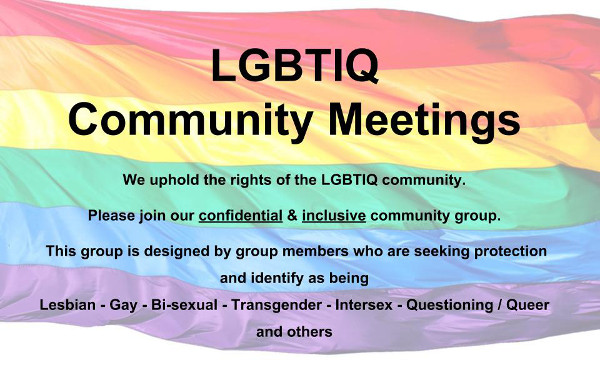 Send an email to LGBTIQpeersupport@asylumseekerscentre.org.au for more information on:
Anonymous after-hours LGBTIQ peer support meetings for people seeking asylum and living in NSW.
LGBTIQ friendly lawyers, health professionals, case-workers and employment services. In addition we can provide referrals to housing providers, counsellors and other support.
Free community and social events for people seeking asylum with an LGBTIQ background.
Other groups and organisations that are sensitive to LGBTIQ, cultural, religious, and other needs.
This project has been undertaken in collaboration with STARTTS – NSW Service for the Treatment and Rehabilitation of Torture and Trauma Survivors.