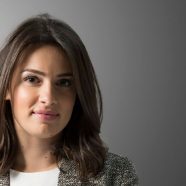 Marina Brizar is an unstoppable force. As a 10-year-old, she made a plan to study a double degree in law and international studies at the University of Technology, Sydney. Of course, she succeeded and went on to be named Young Migration Lawyer of the Year. Marina's experience as a Bosnian refugee has motivated her to become a powerful advocate for people seeking asylum.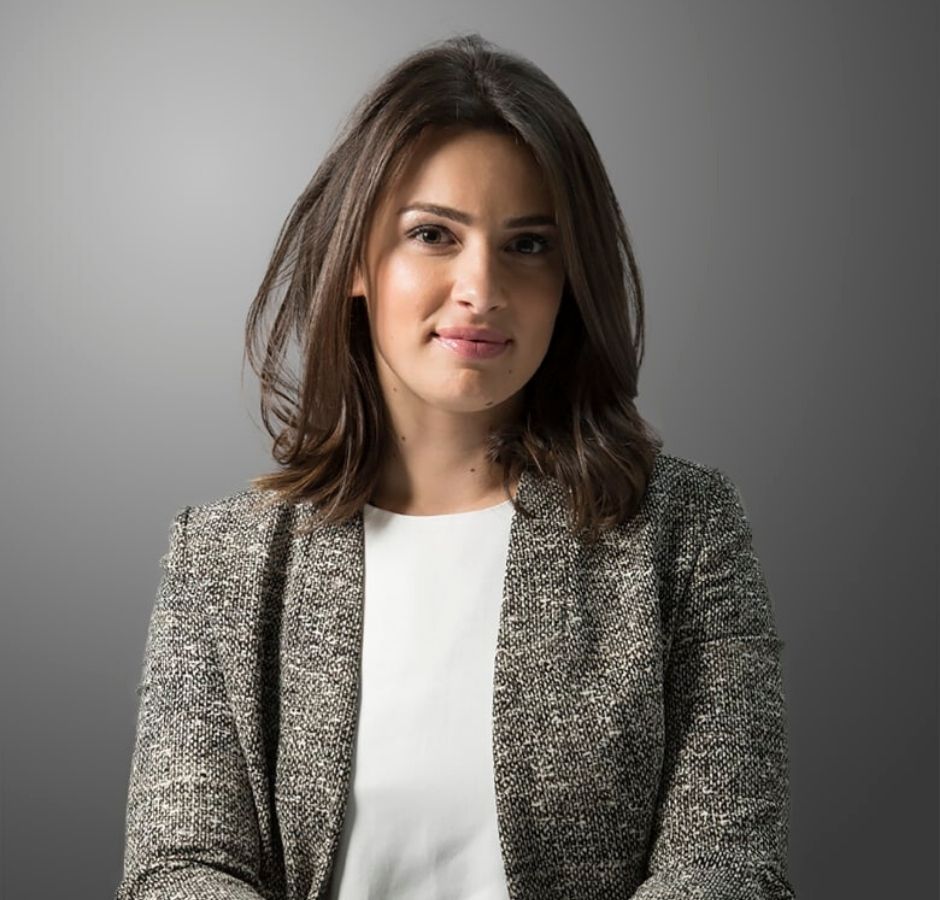 Q: What inspired you to become a lawyer & specialise in migration law?
A: I think from when I was very young, I was very argumentative and very strong-principled. Becoming a lawyer was a natural pathway and progression for me. It's something that always really interested me, the fact that there are governing principles for the way that we live our life. I think I was in Year 5 when I chose to do a Bachelor of Law and Bachelor of International Studies at UTS, which is what I ended up doing. It might sound like a cliche but it was sort of a calling.
Specialising in migration law is really derived from my personal experience of being a refugee. When we arrived to Australia, my parents didn't want us to be different or to stand out, and they sort of said 'Our past is our past, but our present and future is in Australia. You're a migrant, it doesn't matter how we came or why we came here'. I completely rejected that, because I think that our journey as refugees to Australia really defined me as a person, even though I was really young.

Q: Why do you think it's important to talk about people seeking asylum on International Women's Day?
A: International Women's Day is a celebration of women, in all their glory, for all their flaws, for all their contributions, for all their strength and power and resilience. Women who are in Australia who are seeking asylum deserve the same level of respect, celebration, appreciation, as any other woman.
Q: You were on the SBS reality series 'Go Back To Where You Came From', how was that experience?
A: It was a very eye-opening experience. I think the main thing that I got out of it was during a situation where we were caught in ISIS crossfire. I've never been more scared in my life. At that point, I really felt what it means to take flight or fight. I realised at that point, that I would take flight, I didn't want to be there. All I thought about at that moment was my family and the fact that the future I'd been looking forward to would be cut short. What I really got out of that was a deeper understanding of why people seek asylum and take really precarious paths and take ultimate risks to do so. Syria, even at that point in 2018, was such a dynamic, developed and impressive country. I felt an immense sadness for what has happened there, and the number of displaced people that have resulted from the war.

Q: What projects are you working on at the moment?
A: I'm a Director of Talent Beyond Boundaries. My role really is to match skilled refugees and displaced people with job opportunities in order to secure a safe, regular migration path into a safe third country. My focus will be on the UK, so I will be based in London to get that started.

Q: Why do you volunteer as a Board member with the Asylum Seekers Centre?
A: I have seen the impact and toll that seeking asylum takes on a person. It's one thing to have to deal with torture and trauma in the past and another thing to have the uncertainty of a legal process. But a completely other thing to be completely isolated and not feel integrated in society. I think that's where the Asylum Seekers Centre really provides a safety net for a lot of people.

Q: What did you explore in your research with the Churchill Fellowship?
A: My research for the Churchill Fellowship was connected very closely with my work at Talent Beyond Boundaries. Basically I explored the notion of labour mobility as a complementary pathway to humanitarian resettlement, which basically means that people who are skilled can fill skill shortages and arrive on a regular skilled pathway, notwithstanding the fact that they're displaced or refugees. We often confuse people who are in displacement as people who are vulnerable and without agency who need aid, and that is not always the case. People in need include software engineers, management consultants, nurses, doctors, lawyers, who are in a precarious situation because of the circumstances of their country.

Q: Advocating on behalf of people seeking asylum can be disheartening and challenging. How do you stay motivated?
A: I stay motivated by acknowledging that there are lots of amazing and compelling positive stories that have come from people who seek asylum. While it's hard to know that someone is vulnerable, someone's hurting, someone's unable to progress the life they might have wanted to live, there are some people who are doing so much better than they would have ever expected through their own resilience, because they have been on this journey. I motivate myself by knowing that I'm playing a part in someone's journey and that I'm trying to make a positive contribution.

Q: After a person arrives in Australia seeking asylum, what are the biggest obstacles that they'll face?
A: It's firstly the instability of their legal status – the immigration process can be really challenging. It's often a very long and complicated process. The second is not having a network. Imagine arriving in a new country, literally with a bag, and having to start a new life, sometimes without the language. I will also say that the biggest challenge sometimes is health. Some people may not have had healthcare for some or all parts of their life, so to actually regain full strength and full health is a priority.

Q: What can the average Australian do to help people seeking asylum?
A: I think that the community can do more in understanding and educating themselves, firstly, on what actually brings a person to seek asylum. Secondly, to understand that seeking asylum is not illegal. Thirdly, to appreciate that these people are trying to overcome overwhelming challenges, and to do so in isolation really makes it impossible. These are people who can be very meaningful contributors to communities, to our multicultural identity, to our society's fabric, but they need to be included.

Q: What else can people do to make a difference?
A: Very simple things can be done to make a practical contribution. Volunteering at centres like the Asylum Seekers Centre and food drives make a huge difference. Also making time to have a conversation with someone who is from an asylum seeking background, to humanise their story. A lot of rhetoric that we have in the media talks about 'asylum seekers' removing the concept of a person. A practical way to engage in this issue is to humanise it, to find stories.
The final thing I would say is, if this is something you're passionate about, make some noise about it. Write to your local members, rally your community, celebrate things like World Refugee Day on June 20, and include people seeking asylum in those celebrations.
About Marina
Marina Brizar practised as an immigration lawyer and has acted on cases in human trafficking with Anti-Slavery Australia, and on behalf of people seeking asylum. She is currently a Director at Talent Beyond Boundaries.
Marina was named the 2015 Young Migration Lawyer of the Year; the 2015 Woman Lawyer of the Year – Up Coming; and a 'Woman of Influence' 2016. Last year she completed a Churchill Fellowship on the topic of labour mobility for refugees.