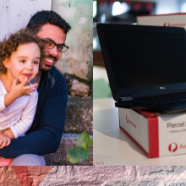 Last updated Friday 24th September
Important
RED CROSS EXTREME HARDSHIP SUPPORT PROGRAM (EHSP)
$$$ available. Apply to the Red Cross by September 30th. Available to non visa holders and temporary visa holders. More information here.


AFGHANISTAN
Legal advice on options for Afghanistan citizens, and Australian citizens and Permanent Residents in Afghanistan
Information from our partners at RACS (Refugee Advice and Casework Service) in English and information in Dari.
New fact sheets on Family Reunion from RACS
Afghanistan Family Reunion Project Process fact sheet in English here.
Afghanistan Family Reunion Project process fact sheet in Dari here.
Take action to support the Afghan community
Write now to support the people of Afghanistan in Australia. Sign the petition here Action for Afghanistan.
Health
MEDITATION AND MINDFULNESS IN DARI AND ARABIC
Smiling Mind is offering free meditation and mindfulness programs in Arabic and Dari.
To access the Arabic and Dari mindfulness programs:
1. Download and read the accompanying digital program resources written in Arabic and Dari. 2. Download the Smiling Mind App (Available on the App Store & Google Play).
3. Open the app and make a free account, or sign in if you already have an account.
4. Go to Explore>Other Languages>Arabic/Dari to access the meditations (bilingual instructions are also included within digital program resources).
HEAD TO HEALTH
Head to Health provides mental health support to those in need during the extended lockdown in NSW, where mental health trained professionals will assist individuals in accessing appropriate care. Call 1800 595 212.
More information here.
Money
RED CROSS EXTREME HARDSHIP SUPPORT PROGRAM (EHSP)
$$$ available. Apply to the Red Cross by September 30th. Non visa holders and temporary visa holders can apply. More information here.
TAX TIME RESOURCES
If you did paid work in the financial year 2020-2021 you will need to complete a tax return to declare your income and any tax paid. The Australian Tax Office has resources in different languages to help you here.
HELP WITH ENERGY BILLS
The NSW Government has increased financial assistance to help pay energy bills as part of Energy Accounts Payments Assistance (EAPA). If you already have a hardship plan with your energy provider you can apply for the additional assistance of up to $1600 per year. If you need assistance to apply please phone the Asylum Seekers Centre and ask to speak to a Centre Support Volunteer. Tel: 02 9078 1900
GOVERNMENT FINANCIAL HELP FOR PEOPLE SEEKING ASYLUM
There are government payments to help people seeking asylum during this Covid-19 lockdown. Check our COVID 19 updates page for more information.
Speak Out
LOCAL GOVERNMENT POLITICAL CANDIDATE TRAINING
This Local Government Political Candidate Training Workshop builds the capability of people with a lived experience of seeking asylum and refuge to learn how to run for office in the lead up to the NSW Local Government Election on 4 December 2021.
Session 1: Tuesday 5 Oct 2021
Session 2: Thursday 7 Oct 2021
Session 3: Tuesday 12 Oct 2021
Venue: Online
Time: 7:00pm – 9:00pm
Cost: Free
For more information and to register click here.
Work and Education
Kindergarten applications – children turning 5 years before 31 July 2022
Apply for next year as soon as possible. You will need a copy of your child's passport and evidence of arrival visa and bridging visa. For school fees to be waived you will need to prove financial hardship by providing bank statements for six months and pay slips (if you have work) and copies of current bridging visa for all family members.
Complete the two forms below:
Authority to Enrol form
Fee exemption form
Mail applications to Temporary Residents Program Locked Bag 7004 Wollongong NSW 2520
For more information and help with forms email Antoinette Uwera here or call on 0481 896 675.
FREE INTERNATIONAL NEWSPAPERS VIA NSW STATE LIBRARY
Anyone in NSW can join the state library to access a huge range of online resources such as international newspapers and magazines in over 60 languages.
Join on the library website to get a library card and library number. You will need a permanent or temporary address and an email address. Complete the form here.
An email address is essential to receive a library card number, which can be used to access the online resources. A physical card will also be sent to your address.
PressReader is an online service with over 7,000 international newspapers and magazines from more than 100 countries in 60 languages. Once you have a library number you can access this resource.
More information about PressReader here. PressReader video in English here
Indyreads provides e- books in a range of languages. For more information about Indy reads click here
You can access Indyreads books with your local library membership.
Women
WOMEN'S GROUP
The Asylum Seekers Centre has an online meeting for women every week. All women are welcome. To join this Women's Group, email antoinette.uwera@asylumseekerscentre.org.au or call Antionette on 0481 896 675 for more details.
English language help
CONNECTED PROGRAM – LEARN ENGLISH THROUGH STORYTELLING
Learn English through storytelling with Sydney Theatre Company. The course will help you learn and practise English in a fun and relaxed environment. You will be supported to create a group story based on your own experiences and imagination.
Next course starts on Monday 18 October. No classes on Monday 4th October and Monday 11th October. Everyone welcome.
Sport and art
SYDNEY THEATRE COMPANY YOUNG WHARFIES PROGRAM
A free learning program for 2022 Year 11 drama students. Students in the course will attend productions, participate in workshops and meet artists during 2022. Applications close Monday 18th October. More information here.
YOUNG PEOPLE'S PLAY LIST
Submit your three favourite song requests to win prizes and contribute to the young people's play list. More information here.
SBS SEEKING PODCASTERS
SBS is seeking to commission new ideas from diverse Australian podcasters. Submissions are now open for funding to produce distinctive podcast ideas for SBS. Projects may be multilingual, in a language other than English, or in English. Please write your pitch in English for the benefit of the commissioning panel.
For more information click here. Applications close October 4th.
If you would like assistance to prepare a pitch or develop your podcast idea please contact the communications team at the Asylum Seekers Centre via email here.
YOUTH VOICES COVID 19 VIDEO COMPETITION
The Competition is open to all high school students in Western Sydney and all of NSW.
Closing Date: 5PM Thursday 30th September 2021
Students are invited to submit a short video addressing one of three topic areas:
1. COVID-19 Vaccinations: encouraging people to protect themselves
2. Looking after your wellbeing during the pandemic
3. Tackling COVID-19 misinformation and myths
For more information including prizes and entry form click here.
DAY AT THE BEACH PROGRAM FOR COMMUNITY GROUPS
Learn about beach and ocean safety – how to prepare for a safe day at the beach and how to stay safe once you are at the beach (regulations allowing).
Surf Lifesaving NSW is currently offering this program in English, Mandarin, Arabic, Farsi, Nepali, Swahili, Spanish and Japanese. The program is available online during lockdown. Each session runs for 45 minutes.
Find the form here to book your community group for a session.
FREE ONLINE HEALTH AND EXERCISE CLASSES
Reclink
Reclink Australia has free online health and fitness classes every day of the week. There are fitness classes such as yoga, pilates, exercise and zumba plus chats with sportsmen and sportswomen.
Join all classes here. You will need to use Zoom on your computer.
Check the Reclink Facebook page for classes each day Reclink Facebook page.
For families
FREE CASUAL CHILDMINDING FOR REFUGEES AND ASYLUM SEEKERS
Where: 34 North Parade Campsie
When: Mondays 10AM to 2 PM
Bookings essential. Book for 1 hour or 4 hours.
For more information and to register contact Isha on 0420 796 529 or email here.
2022 KINDERGARTEN ENROLMENT. Enrol your children who will be 5 years old by July 2022 for Kindergarten now. See information under Work and Education section above.
SCHOOL HOLIDAY ACTIVITIES FOR CHILDREN
City of Sydney activities. Find out more here.
Cumberland City Council activities. Find out more here.
Canterbury Bankstown City Council activities. Find out more here.
Free Educational Activities for children at home. Find out more here.
Storytelling and Singing for 0 – 2 year olds. Sydney Library sessions in English, Mandarin and Auslan. Find out more here.