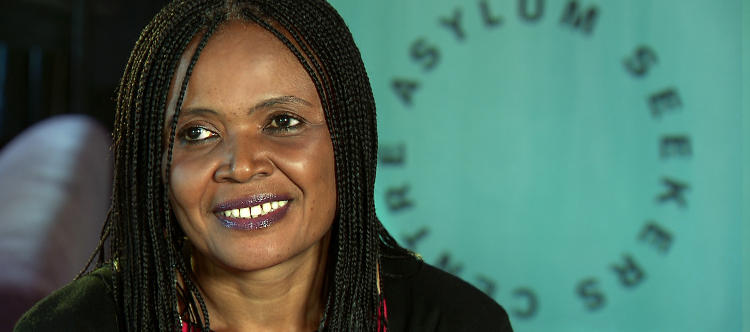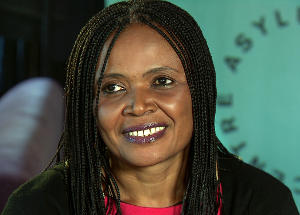 We are proud to welcome Antoinette Parsons as our Ambassador.
Antoinette came to Australia in 2008 to escape the political persecution and violence taking place in her home country. While she felt safe to be in Australia, she had lost everything – her 3 sons, her husband, her parents and several of her siblings. Later that year, she told her story at a fundraising lunch and a video of her speech was placed on YouTube. Within a week, a lawyer in France who had been acting on behalf of three young asylum seekers from Africa, saw the video and contacted her. Her sons had escaped and were living safely together and studying in France. They have now been happily reunited. Antoinette recently remarried and is now an Australian citizen.
"I am very proud to become an Ambassador for the Centre," she said. "They were the first people who helped me in Australia. They assisted me in getting my Protection Visa, they found me somewhere to sleep, they helped me with my health needs and they helped me improve my English. I owe them so much.
"They helped me build a new life. All I am now is because of them."
"CEO Melanie Noden said it is an honour for the Centre to have Antoinette as an Ambassador.
"She is an outstanding example of the wonderful citizens that asylum seekers become and the rich texture of their contribution to our country. Antoinette has bravely shared her personal story at several major events in order to increase awareness of why people come to Australia seeking safety and freedom. In doing so, she has also been instrumental in helping raise funds so that we are able to assist many more people in similar situations."