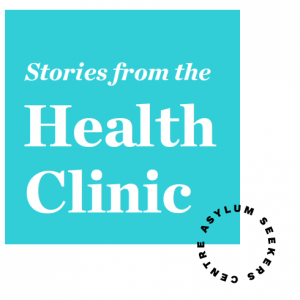 "Coming to ASC and the Health Clinic was a relief – they always cared about me and my connection with my family. I didn't have the money to see a private doctor and so the Clinic was very, very helpful for me staying healthy while I was waiting for my visa." – Babra
"People seeking asylum are under stress, financial pressure and worry. Often their access to health care has been a major problem and we see people in the Clinic who have not received proactive treatment. The consequences are significant.  We see a lot of chronic illness. Mental health issues have increased, and the severity of them has increased."
Professor Mark Harris, Volunteer GP, ASC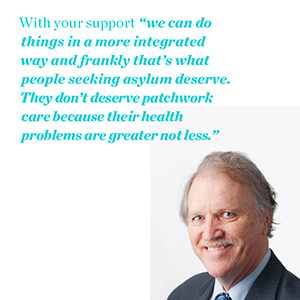 Tomas*

When Tomas came to the ASC Health Clinic for assessment and triage, it unfolded that he had not received medical care for his Type 2 Diabetes for two years. Originally from Eastern Europe, Tomas had inadequate treatment and monitoring during a transitory period of fleeing his country of origin and then for at least six months after arriving in Australia. Now that Tomas' diabetes is being managed and he's receiving care at the Clinic, his health is stabilizing.  *Name has been changed.
Please give generously to support people seeking asylum in our community.
"The beautiful thing about this Clinic is that it works in the context of all the other practical service like legal and accommodation support that ASC provides. The people we see have fled traumatic situations, and will quite often have poor health, are underweight and in need of good nutrition. Whilst we can provide medication, we've also got the food bank and meal service, and we can make sure people get something nutritious. It's the holistic services that make this place sing …"
Professor Lyndal Trevena, Volunteer GP, ASC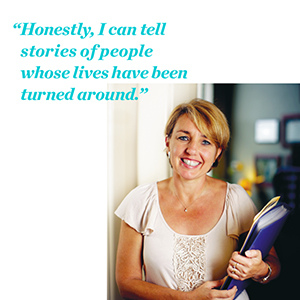 Operating out of one small room in the Centre, with just one treatment bed, desk, chair, computer and sink, the ASC Health Clinic sees an average of 200 people each month. An important part of the service is health literacy, and as people gain access to Medicare, we support them to navigate the health system. We actively work with primary health networks to find GP's who not only speak other languages but are also attuned to the unique needs and experiences of people seeking asylum.