"I just want safety. I want to live my life. I don't want to die on this island."
The above quote is from Amir Taghinia, a refugee who fled religious persecution in Iran, and was sent to Manus Island in 2013 (see CNN article).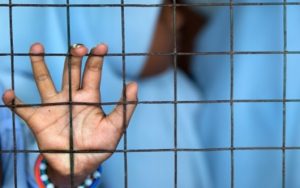 The Australian Government needs to act NOW to ensure the safety of the refugees on Manus Island. UNHCR has stated that PNG is not a safe place for refugees to settle. The Australian government needs to act now.
Despite the Processing Centre officially due to close tomorrow, October 31st, we know that over the past weeks many of the basic services such as electricity, food supplies and sanitation have been reduced or ceased. At ASC, we hear first hand from people who have either been detained on Manus or have relatives who are there.  All are worried. All are anxious. All want safety for their loved ones and their friends.
The following quote is from a  man who suffered an assault on Manus,  he did not receive the proper medical treatment  and ended up needing to be medically evacuated:
"I  was just a normal guy before I  was sent to Manus and now I  struggle to cope with day to day life. I worry for all who are there."
At ASC we know the level of resources required to support people to live in the community, people who have suffered violence and trauma, coping, trying to rebuild their life in a safe country like Australia. We can only imagine how people are surviving and planning to survive with so little in PNG.
It is with disbelief that in 2017, over 4 years since the (detention) Centre opened, the Australian Government has not put in place plans to ensure that people they sent to Manus remain safe.  Rather they are instead contributing to the fear and the tensions that are rising by simply walking away. No wonder many are raising serious concerns that a humanitarian crisis is likely.
This can be avoided.  We need to work together to ensure our political leaders are aware that  this needs urgent action now. These men are Australia's responsibility and they cannot be left to their fate.
I have included links to some excellent news updates and recent articles published. We will be watching this "space" closely and if there are actions we can take individually and collectively we will be doing so.
Frances Rush CEO, ASC.
Useful Links
Image courtesy of worradmu at FreeDigitalPhotos.net