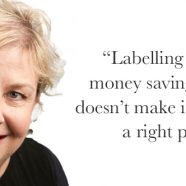 According to the 2019-2020 Federal Budget, financial support for people seeking asylum will total $ 52.6 million, a dramatic 60% reduction compared to 2017-2018.
Frances Rush, CEO, Asylum Seekers Centre (ASC), said these were the latest of a series of punitive cuts which have heavily impacted people seeking asylum over the past two years.
"Labelling cuts as a money saving initiative doesn't make it a good or a right policy – these are real people in our community who will be denied basic services the rest of us take for granted."
ASC strongly condemns the Federal government's projected cuts to income support for people seeking asylum.

"Unfortunately this will only lead to further misery and destitution for those who have come here seeking Australia's protection."

Background:
As a result of previous cuts, an increasing number of people have been forced to reach out to charities such as the ASC for basic support and services. The services individuals require include accommodation, food and emergency financial assistance.
Last year, the Centre supported 3,200 people, a 20% increase on the previous year.
With absolutely no income, single individuals as well as families with young children face immediate destitution and poverty.
It is the case for Sia*'s family. The ASC has been supporting her and her three teenage children for over a year. When the family reached out to the Centre, they had been sleeping on the apartment floor of someone they had just met.
ASC provided emergency financial relief, food bank and support in school expenses for the children. The Centre also helped the family find low-cost accommodation.
One of the children said that being homeless was extremely difficult for all. "If you don't have a house, you can't go to school. Not having a home was the toughest thing."
Under the new Government policies, the family is not eligible for income support. Although Sia has found some casual work, the family still needs to access the Centre's food bank service for weekly groceries. Sia's income is not enough to pay the rent and meet other day-to-day basic expenses.
Her 15-year old daughter has started to work part-time recently and has had to miss school on several occasions in order to do her work shifts.

More information on the 2019-2020 Federal Budget can be found in the Refugee Council of Australia's key summary.

*name changed for safety and privacy reasons