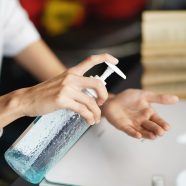 Updated 24 April 2020
Our thoughts are with everyone at this difficult time. We know a lot of people are finding things hard.
We have had to make some big changes about how we provide support and services.
From Monday 23 March 2020:
If you need help please call the HOTLINE on 02 9078 1900 from 9am – 4pm, Monday – Friday and someone from ASC will talk to you about how we can support you.
You can leave a message at other times.
The Asylum Seekers Centre will NOT BE OPEN for people to visit at 43 Bedford Street, Newtown.
If you had an appointment booked, do not come to the centre. We will contact you by phone.
We will keep you updated about how we will be able to keep supporting you.
Please keep checking on the website for the latest information about the ways we can help.
If you are concerned that you may have COVID-19
If you are worried about your health call NSW Health on 1800 022 222.
Information in other languages
SBS has created a portal with information about COVID-19 in 63 languages other than English. Visit it here.
We will keep this page up-to-date with any changes to centre operations.