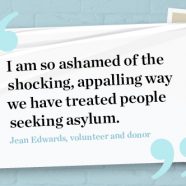 Dear reader,
I am angry about our government's policies and the treatment of people seeking asylum. It makes me feel helpless. As a volunteer at the Asylum Seekers Centre (ASC), I meet people seeking asylum, I hear their stories and I am able to do something practical to help. It makes a difference.
Your generosity enables ASC staff, and 400 volunteers like me, to assist more than 4,000 people seeking asylum right now; with access to food, a health clinic, emergency accommodation, education and training to secure employment. They are families striving for a sustainable life in Australia and every donation makes this possible.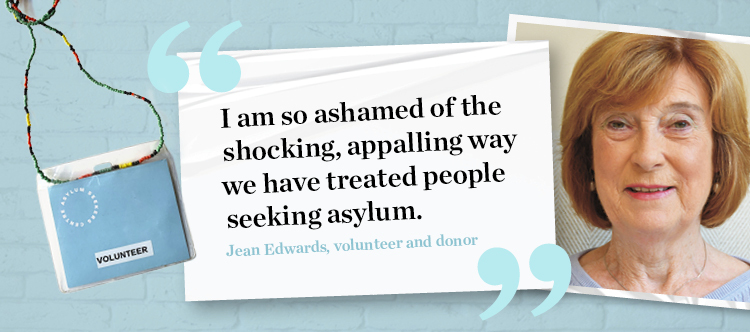 When the coronavirus outbreak happened, the government asked temporary visa holders to go home. My anger deepened.
I am worried about the many families that I know personally — mothers trying to feed their families; children trying to stay connected to school to learn, but can't afford a laptop or internet; parents losing their jobs and no longer able to get casual shifts — people are facing homelessness.
People seeking asylum have no safety net and are not eligible to receive financial assistance from government support packages. Please consider a donation to help people seeking asylum.
I am staggered to hear the level of need being experienced at the ASC now. Calls have tripled in the last four weeks and people I witnessed achieving independence have tipped back into crisis.
Everyone knows where I volunteer, I never let an opportunity go by to talk about the ASC. I think it's great that the ASC is urgently advocating to Federal and State politicians for financial support to people seeking asylum as the longer term impact is still to come.

I will continue to volunteer to help people seeking asylum strive for a sustainable life in Australia. Please stand with me. Your donation will make an immediate difference to the lives of people seeking asylum that need help — right here and now.
I witness the difference your donation makes. Thank you.
Kind regards,
Jean Edwards
ASC volunteer and donor