It all started with a one-line email: "Guys, these belong in an Art Gallery"

Robyn, one of ASC's caseworkers, had just met with a young African woman recently arrived at the Centre named Bili.

"Guys, these belong in an Art Gallery"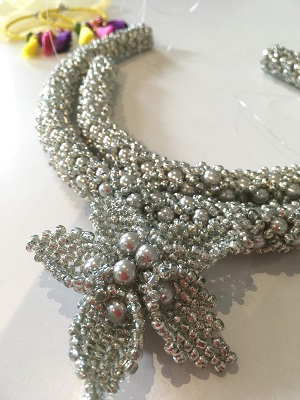 Bili had told her she used to make jewellery in her home country. She wanted to share her passion with people at the Centre through the Arts and Craft group and teach people how to make beautiful beads. The pictures she had shown Robyn prompted her one line email to Helene, ASC's Employment Service Manager, and Jenny, ASC's NESS (Nutrition, Education and Social Support) Service Manager. It wasn't long before they, too, jumped on the beadwagon.
Jenny and Bili went to the Social Outfit for advice. This Newtown-based ethical trading social enterprise provides employment and training in the fashion industry to people from refugee and new migrant communities. With opportunities in production, retail and design, it seemed like the right place to start.

It was. The Social Outfit showed support and a strong interest in Bili's talent and asked to see more of her creations.

After a quick supply trip to Bead Warehouse, Bili went home and spent several hours creating intricate sets of necklaces and bracelets.

"Now I don't have to think, I can just make"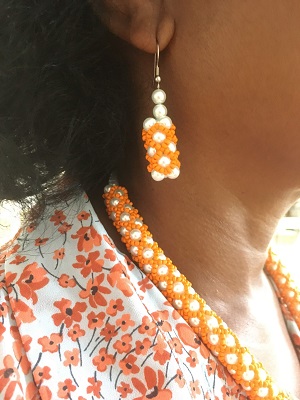 For months, vivid nightmares and feelings of restlessness and anxiety had been waking Bili in the early hours of the morning. But that night, she slept for seven hours straight. She later told Jenny this newfound peace came from the beads: "Now I don't have to think, I can just make. I can close my eyes and think of beautiful patterns."

After assisting Bili navigate appropriate pricing for her jewellery, the Social Outfit helped her decide which pieces of jewellery to focus on. They also agreed to display a selection of items in the shop and to reduce the mark-up on Bili's creations.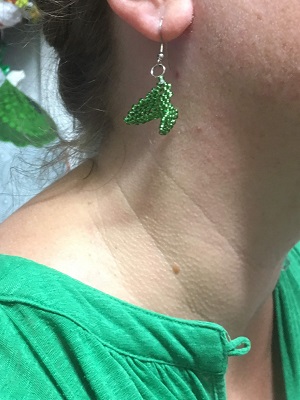 Since then, Bili has been beading away, making sure her creations find their market. Her observations of the Australian market led to fabulous sets of green and gold earrings. Fans of the Sydney Swans will no doubt appreciate her red and white earrings (ideal for late Valentine Day's gifts).

Her business savviness has shone, with Bili going back and forth with providers to negotiate when the quality of the beads proved unsatisfactory. She has definitely been making full use of the 100% reimbursement policy.

With the help of ASC's Employment service, Bili has enrolled in a fashion design course at TAFE
Bili has been sleeping well, dreaming of new designs every night. This experience has also helped her realise she wanted a career in design. With the help of ASC's Employment service, she has enrolled in a fashion design course at TAFE and is now studying three days a week.
ASC's Employment Service has also supported Bili enroll in the Refugee Employment Support Program (RESP). This program, managed by the NSW Department of Industry, addresses the challenges people seeking asylum face in finding employment. Through RESP, Bili will learn how to drive, which will make travelling from supply to display venues easier in the future. She is also working with her job advisor on identifying long term professional goals.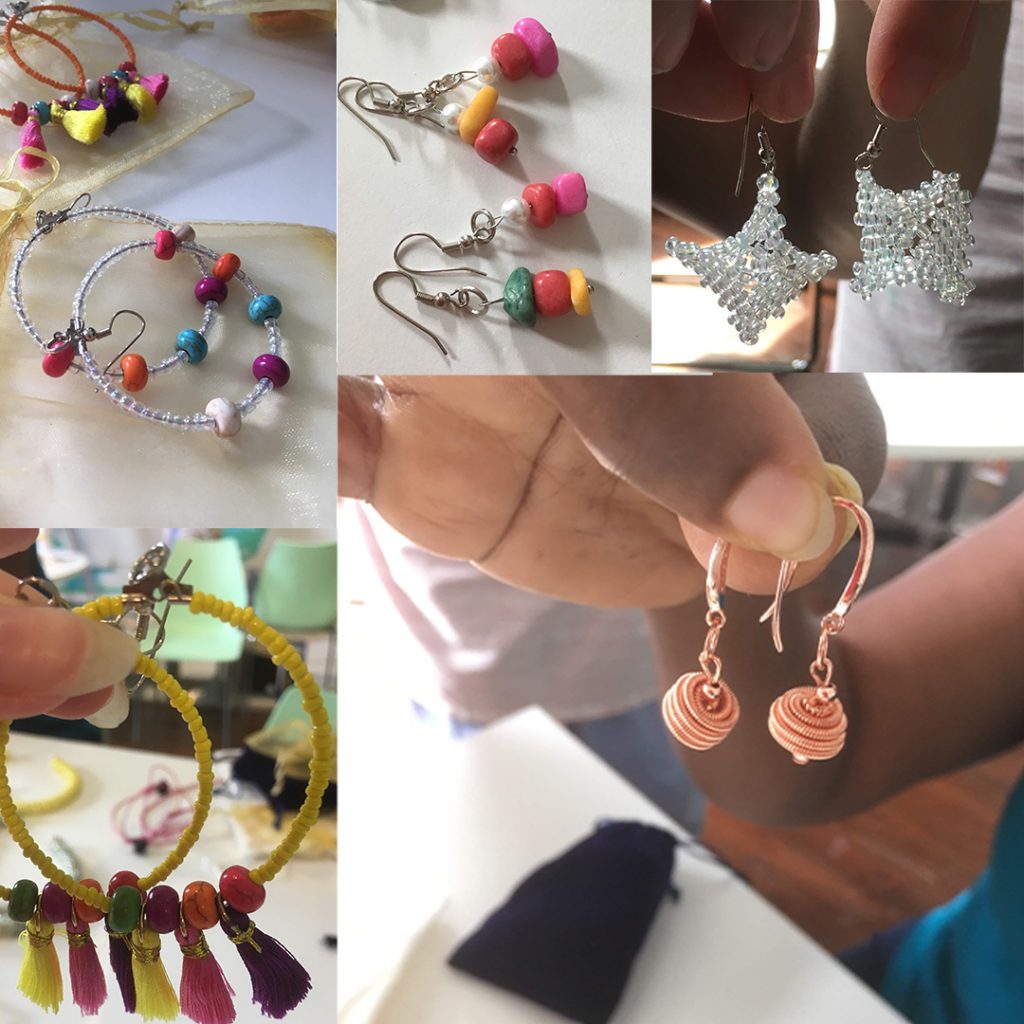 If you would like to purchase some of Bili's jewellery, please get in touch with us or contact the Social Outfit. Her creations will be sold under the name Biliana. In any case, Watch this space for more beadiful creations.