Joint Press Release – 24 November 2016
We are delighted with the NSW Government's decision to waive education fees for people seeking asylum. It will make a huge difference to many people as they start to rebuild their lives and become financially independent members of the community.
The majority of people seeking asylum are currently living in the community while they wait for their applications to be processed and have work rights. But they often face barriers to entering the workforce.
For those who need to develop new skills, many don't have access to sufficient money to pay for the necessary training and education.
While others may have been highly qualified in their homeland, such as engineers, nurses, accountants or doctors, but find their qualifications are not recognised in Australia. We understand a new advisory service will also become available to assist and guide them towards resuming their career.
Not only will this new education program hasten entry into the workforce, it will also increase people's self esteem and provide them with an immediate social and community network.
For employers, removing the financial barriers to an Australian qualification will provide a new pool of candidates. This is particularly important in those areas where there are current shortages such as early childhood teachers, aged care nurses, bricklayers, plumbers, electricians and pastry cooks.
This announcement follows sector wide advocacy culminating in a joint submission to the NSW Government by 8 organisations that work directly with asylum seekers in NSW. Many agencies in the sector have worked together with the government to introduce the new arrangements and we are delighted to learn that they will commence in January 2017.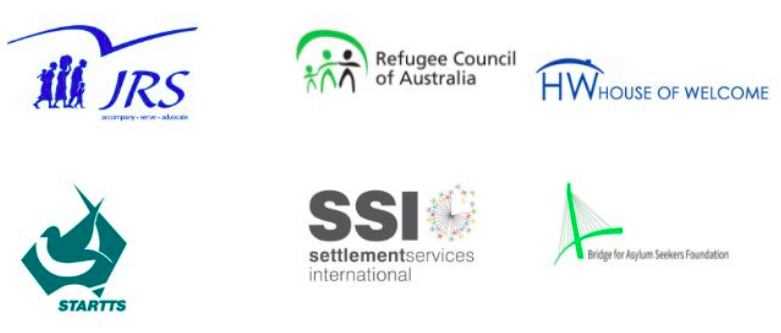 Frances Rush
Chief Executive Officer
Asylum Seekers Centre
Lyn Harrison
Chief Executive Officer
House of Welcome
(a service of St Francis Social Services)
Virginia Walker, OAM
Honorary Chairperson
Bridge for Asylum Seekers Foundation
Annie Harvey
Manager, Migration Support Program
Australian Red Cross
Fr Aloysious Mowe, S.J.
Director
Jesuit Refugee Services Australia
Jorge Aroche
Chief Executive Officer
STARTTS
Tim O'Connor
Acting Chief Executive Officer
Refugee Council of Australia
Violet Roumeliotis
Chief Executive Officer
Settlement Services International