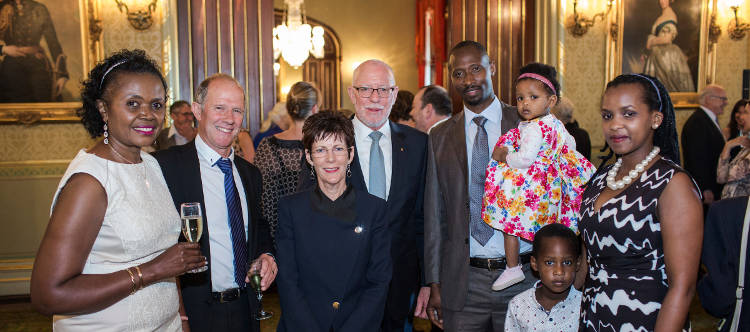 Government House Reception – In recognition of the Centre's many supporters of people seeking asylum
Last Wednesday His Excellency The Honourable David Hurley, Governor of New South Wales and his wife Mrs Hurley hosted a special reception at Government House in recognition of the many people who work with us in supporting people seeking asylum, living in NSW.
Around 100 Asylum Seeker Centre staff and Board members, ASC Ambassadors, clients, volunteers, donors, funders, sector and organisation partners attended the evening reception. Many had the opportunity to share their experiences, stories and connections with the Centre and the people we support with the Governor and his wife.
We had been very privileged to have had Mrs Hurley attend the Centre, for a formal tour, earlier this year.