Paul Wright grew up in Canberra and now lives in Darug country in Sydney. Like many people running in the Blackmores Sydney Virtual Running Festival, he is passionate about social justice, particularly when it comes to the treatment of people seeking asylum.
Paul has a background in public service and international relations. After uni, he went on to study Australian aid policy in the Pacific and joined the International Cooperation Branch in the Department of Immigration.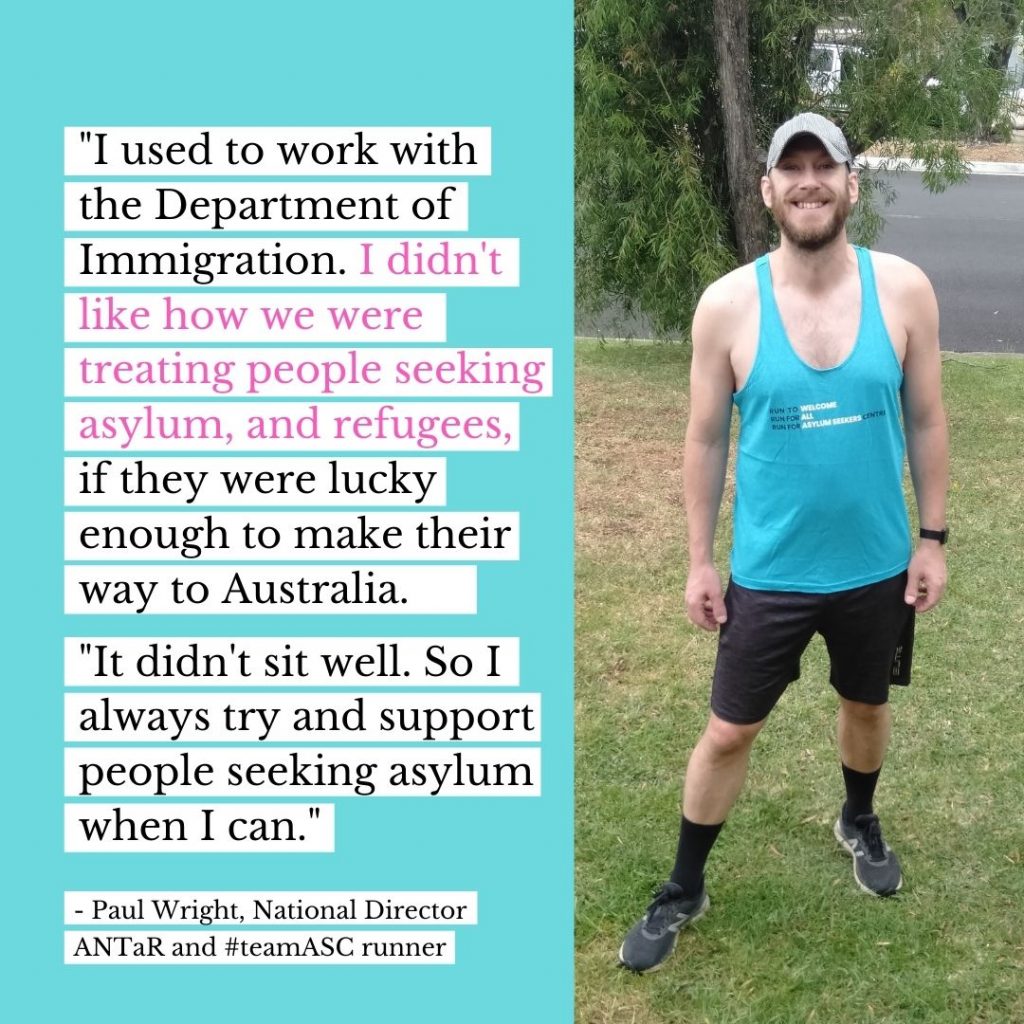 He ran the Displaced Person Program and other migration management and capacity building projects. Despite enjoying aspects of the work, he didn't like how the Australian government was treating people seeking asylum and refugees. He left the department 8 years ago to work for the Australian Human Rights Commission before becoming the National Director of ANTaR (Australians for Native Title and Reconciliation). Paul previously ran the Close the Gap Campaign out of the Australian Human Rights Commission. 
Paul tries to support people seeking asylum when he can. He's helped with fundraisers with his church group – even doing a nappy run and car boot sale – to raise funds. Now he's running a 10k, something he says doesn't come naturally to someone with a 6'3" 'big boned' figure. 
Paul took advantage of the lockdown as a chance to train for his 10k, he says Blackmores is a good excuse to get good exercise for a good cause. It's a win-win for a good cause.
"Social justice and Australia living up to its human rights and internationally agreed obligations is important to me," he said.
Help Paul reach his goal: https://bsrf20.grassrootz.com/asylumseekerscentre/paul-wright