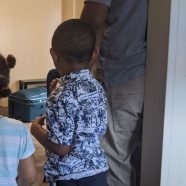 Thirteen people moved into stable homes in Sydney this month as part of a six-month project supported by the Asylum Seekers Centre.
A generous consortium of donors offered the one-bedroom and studio apartments at reduced rent to allow people to have the safety and security of their home for a short time.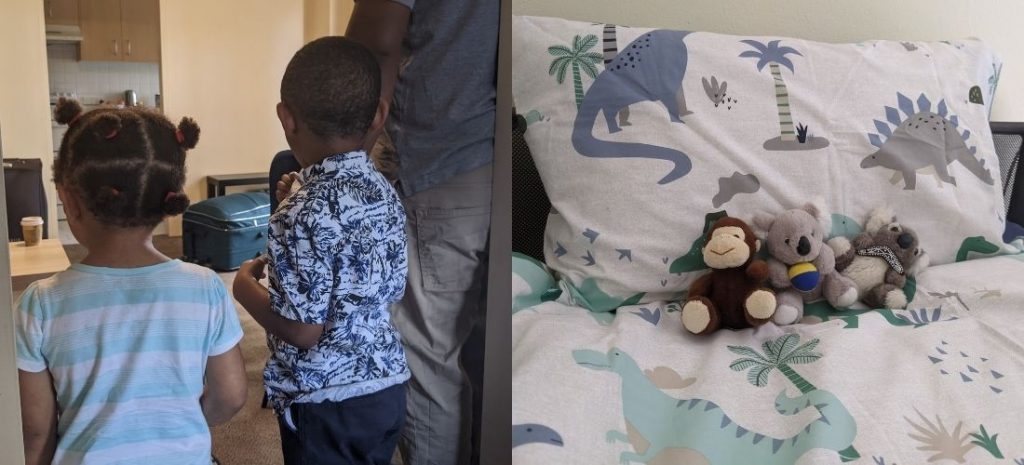 Emergency relief funds provided by the NSW Government along with several foundations and individual donors have enabled the ASC to cover the cost of rent and utilities for a short time. Partner organisation The Run for Good project has furnished the units complete with a fridge, beds and bedding, a sofa, tables and chairs, bedding, kids' books and toys and kitchen appliances.
A six-month lease in a small studio will provide some respite for 40-year-old Silas as he searches for work, which is challenging during a recession.
Silas had been working casual shifts at a factory in Sydney while waiting on an outcome to his asylum application.
When the COVID-19 lockdowns struck Australia in March, his co-workers were placed on the JobKeeper package. As a temporary visa holder, Silas was excluded from the government wage subsidy program and his work dried up.
While out of work, Silas stayed in a backpacker's hostel for three months.
"It was not really good… There were parties all night, people don't respect you, they bang the door… it was hard to sleep, that's the hostel lifestyle," he said.
Now with the security of a studio apartment and refurbished laptop provided by the Asylum Seekers Centre, Silas hopes to find work in his areas of expertise: digital marketing and web design.
"I've got a business mind, so I want to do business," he said.
"It's good to be here. I don't have to stress about everything. Thank you for providing me this place."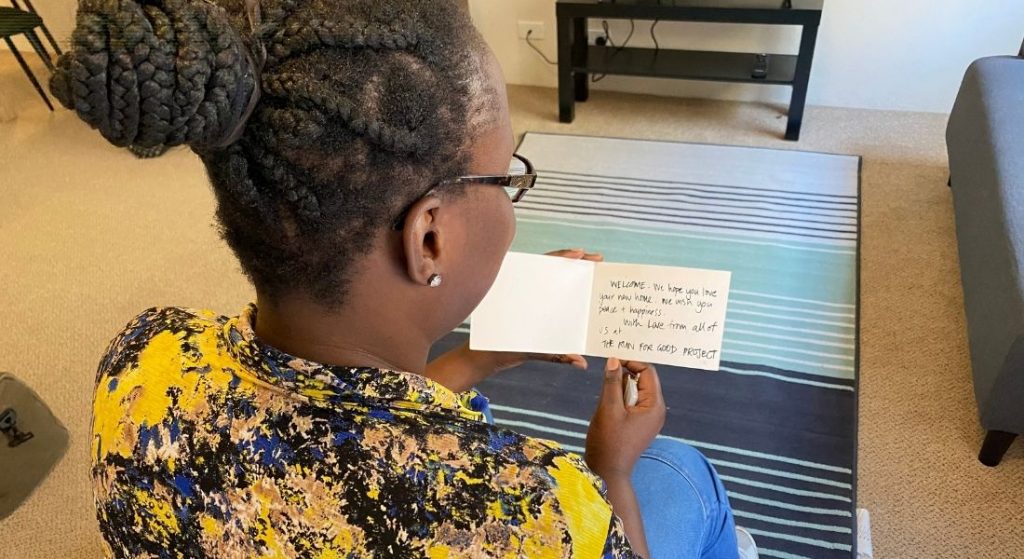 Danny, who this month moved into a one-bedroom apartment, had also been previously living in a shared room at another backpacker's hostel.
His unstable housing situation meant his young children had been living at his sister's house for a month.
Danny was excited to move into his new apartment and be able to offer his family a safe home.
"It means that I have a place where I can see my kids, be with my kids, spend time with my kids," he said.
"It's been difficult to live without them… I'm so happy about this."
Danny's 5-year-old son and 3-year-old daughter were thrilled to be back with their dad – and to see their new bunk beds.
"They love reading books so they'll be very happy to read the books here," said Danny.
"I'm thankful for everything that the Asylum Seekers Centre has done. I'm grateful for their services and to everyone involved who made this possible."