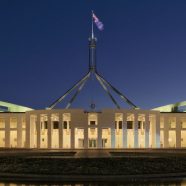 Today the Senate has taken another step towards the repeal of the Medevac bill which would put at risk vulnerable people with serious health issues in offshore detention.
The Senate Committee review into the Migration Amendment (Repairing Medical Transfers) Bill 2019, known as the Medevac bill, has recommended that the Bill is repealed by the Senate.
The recommendation of the Senate Committee defies reason. All but one of 104 submissions to the committee recommended that the Medevac bill remain in place.
The clearest voices were those of the doctors who have supported and assessed many of the people in offshore detention who have sought medical transfer.
The one submission in favour of repeal was from the Department of Home Affairs.
At the ASC we believe the majority of Australians support the Medevac provisions and the right for doctors to determine the medical needs of people detained on Manus and Nauru. Not politicians.
There is no justification, except politics, for the recommendation of the Senate committee which was split along party lines. Neither the Medevac Bill nor its repeal threatens border protection.
After hearing all the evidence, the ALP, Greens and Centre Alliance issued their own reports representing half of the review members.
"It makes no sense to repeal the Medevac laws and, indeed, to do so potentially and needlessly puts these already vulnerable people at risk," says Stirling Griff in the Centre Alliance's report.
The Australian Greens state, "[The Government] have made the crass calculation that some lives are worth sacrificing for broader political outcomes, despite their legal and moral obligations. This calculation should be intolerable in a liberal democracy like Australia."
The ASC will continue to work closely with our colleagues in coming days on a combined national effort and action.