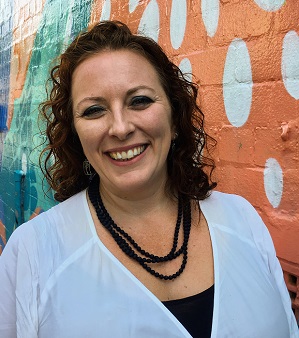 "I'm delighted to have begun work with the Asylum Seekers Centre in February this year. To me ASC is a place that physically embodies welcome, respect and support for people seeking asylum.
My first job was as a speech pathologist in NSW Health. My career has taken a few turns since then which include teaching English and running a Health and Education clinics for migrants in Istanbul, Turkey. I also worked on organisational development with Palestinian Refugees in Beirut, Lebanon. I then moved to Darwin, where I worked as the Northern Territory Manager for Migration Support for the Red Cross. It's there that I also understood what humidity REALLY means.
After a decade away, it was time for me to reconnect with family and friends, which brought me back to Sydney and its beautiful weather. On my return to Sydney in another role, I had the privilege of working with Frances in cross-sector collaboration. So when I saw the Head of Service Delivery role come up I jumped at the opportunity to work directly with her at ASC.

I'm very excited to work with such a team of talented managers, all incredibly qualified and driven towards concrete results for people seeking asylum. There's such a great team of staff and volunteers who make the Centre tick. I'm proud to be part of an organisation that knows the value of its people.
I believe that the role of Head of Service Delivery will really make a difference in the coordination of our services and in the support we provide to our teams as they work in this challenging field. "