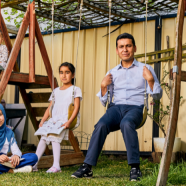 Turkish refugee Mithat came to Australia with his family 'with nothing' in 2017. He started a successful telecommunications company and is now determined to contribute positively to the asylum seeker community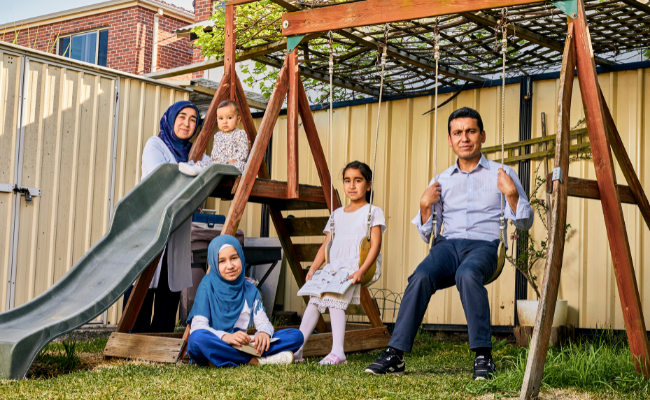 Mithat Unlu was living a comfortable expat life in China with his wife and young daughters in 2017. He was running his own business – an education consulting company that employed seven staff.
One day, on a visit to the Turkish consulate office in Shanghai to extend his visa, he received alarming news.
"They told me, 'We can't give you anything', they told me, 'Your passport is cancelled'," he said.
"I was shocked, I didn't know what to do."
Mithat would later find out that he was one of 300,000 Turkish people branded "anti-government" whose passports had been cancelled.
He had two options. He could return to Turkey – where he would at best be unemployable, and at worst imprisoned – or he could seek safety in a new country.
Mithat, his wife and two daughters flew to Australia in December 2017 and applied for asylum.
After arriving, the family came to the Asylum Seekers Centre for support. They accessed English classes, children's recreational activities and food support.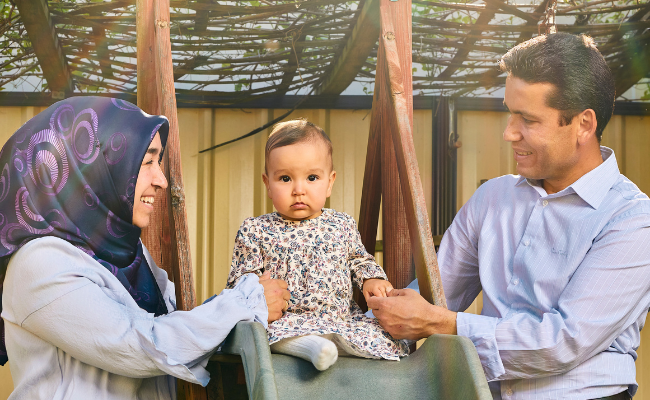 "At first it was hard because I had nothing in my pocket. I came here with nothing, the first six to eight months, it was hard," he said.
Mithat completed several local courses and qualifications, and worked in construction before getting a job with an NBN telecommunications company.
Mithat and his family were granted permanent protection visas in December 2018, and they welcomed a new baby girl in 2020.
Then in 2019, with the help of a loan from a friend, he established his own NBN telecommunications business. It quickly became a stable company, employing Mithat's wife in administration as well as three contractors.
Mithat has made a point of offering work opportunities to refugees and people seeking asylum.
"I know how difficult it is to be a refugee. They don't have a network, they have language barriers, they don't have enough money," he said.
"Many times, if you give an opportunity to refugees, they can succeed in lots of things, and they can give back to the community."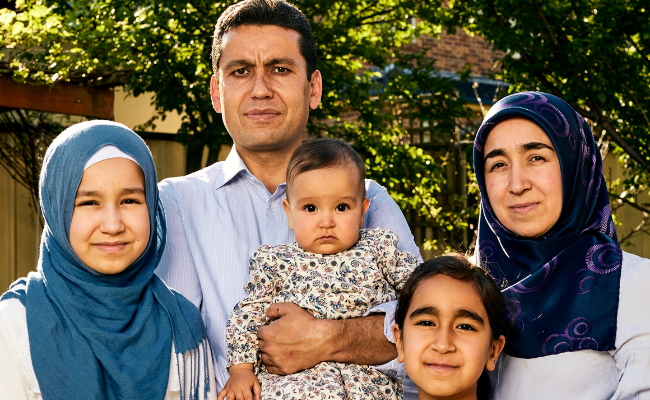 One of Mithat's contractors, Adam*, has lived in Australia for seven years and has applied for protection. He said his temporary visa status had been a barrier to finding work, and in his experience: "If you don't have friends, you can't find any jobs."
Adam has worked with Mithat's business since 2019.
"He's been through difficult times but he wants to help everyone," he said. "He tries to give us more than what we deserve, he's like a big brother to us."
Mithat's generosity has been demonstrated through his charitable donations to the Asylum Seekers Centre and other organisations.
He has chosen philanthropy over buying a house for his family to live in.
"This is a multicultural country, you can live your religion here, you can live your own culture here. No one disturbs you," he said.
"Sometimes I tell my wife I feel like I've lived in Australia for 20 or 30 years."
*Name changed