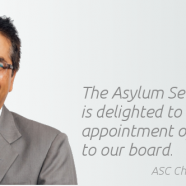 ASC Chair, Clare Petre is delighted to announce the appointment of Om Dhungel to its Board.
"It is an honour to welcome such a highly regarded person to the Centre. We will benefit not only from his professional expertise and experience within the sector, but also the enormous contribution he is now making to Australia".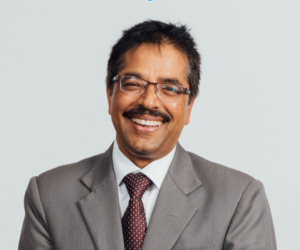 Om Dhungel, formerly a refugee from Bhutan, brings to the Centre a diverse range of board management, community development and volunteering experience. He is a consultant and practitioner of a strength-based approach to refugee settlement and community development. Om has served as a director on the boards of Settlement Services International (SSI), SydWest Multicultural Services and MTC Australia. He is the founding president and currently a senior advisor of the Association of Bhutanese in Australia,  a recipient of the 2017 University of Technology Sydney (UTS) International Alumni Award, 2016 Community Service Lifetime Achievement Award and 2012 National Volunteer Award, amongst many other accomplishments.
Having experienced the life of a refugee and seen stars rising from those refugee camps, Om strongly believes that "no matter where you grew up or what your past circumstances were, you can choose and work towards where you want to be in the future".