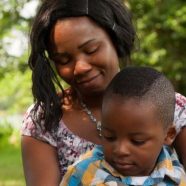 The Asylum Seekers Centre applauds the NSW Government's announcement of more than $6 million assistance for multicultural communities including people seeking asylum to help with the effects of the COVID-19 pandemic.
This commitment from the NSW Government signals its recognition that the most vulnerable communities have been hit hard by COVID-19 and that they have been consistently excluded from any Federal Government support. 
"From the early days of the pandemic we knew that people seeking asylum would be among those hit hardest," says Frances Rush, Asylum Seekers Centre CEO.
"Our Centre has seen triple the need for basics such as food, rental relief, digital connectivity and health services as people lost their jobs and faced months of lockdown."
The Asylum Seekers Centre is proud to be a part of the NSW Joint Partnership Working Group for Refugee Resettlement whose advocacy, amongst others, has led to the NSW Government's package.
"This commitment of funds from the NSW Government is a welcome acknowledgement that people seeking asylum are part of our community, they cannot leave and they have already lived through three months of the pandemic with no access to any Centrelink support," says Rush.
"However, substantial relief will not come until people seeking asylum have the safety net of a regular income payment and we will continue to make representations to the Federal Government with that aim."