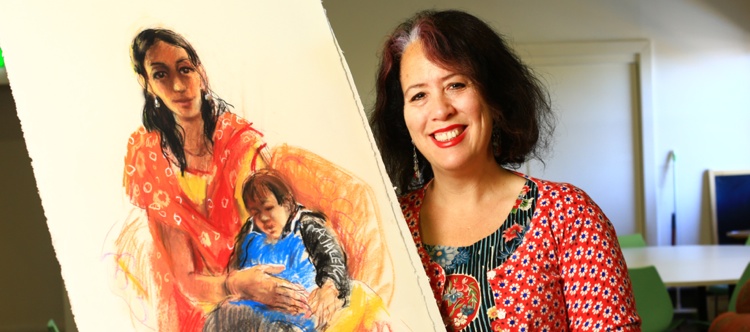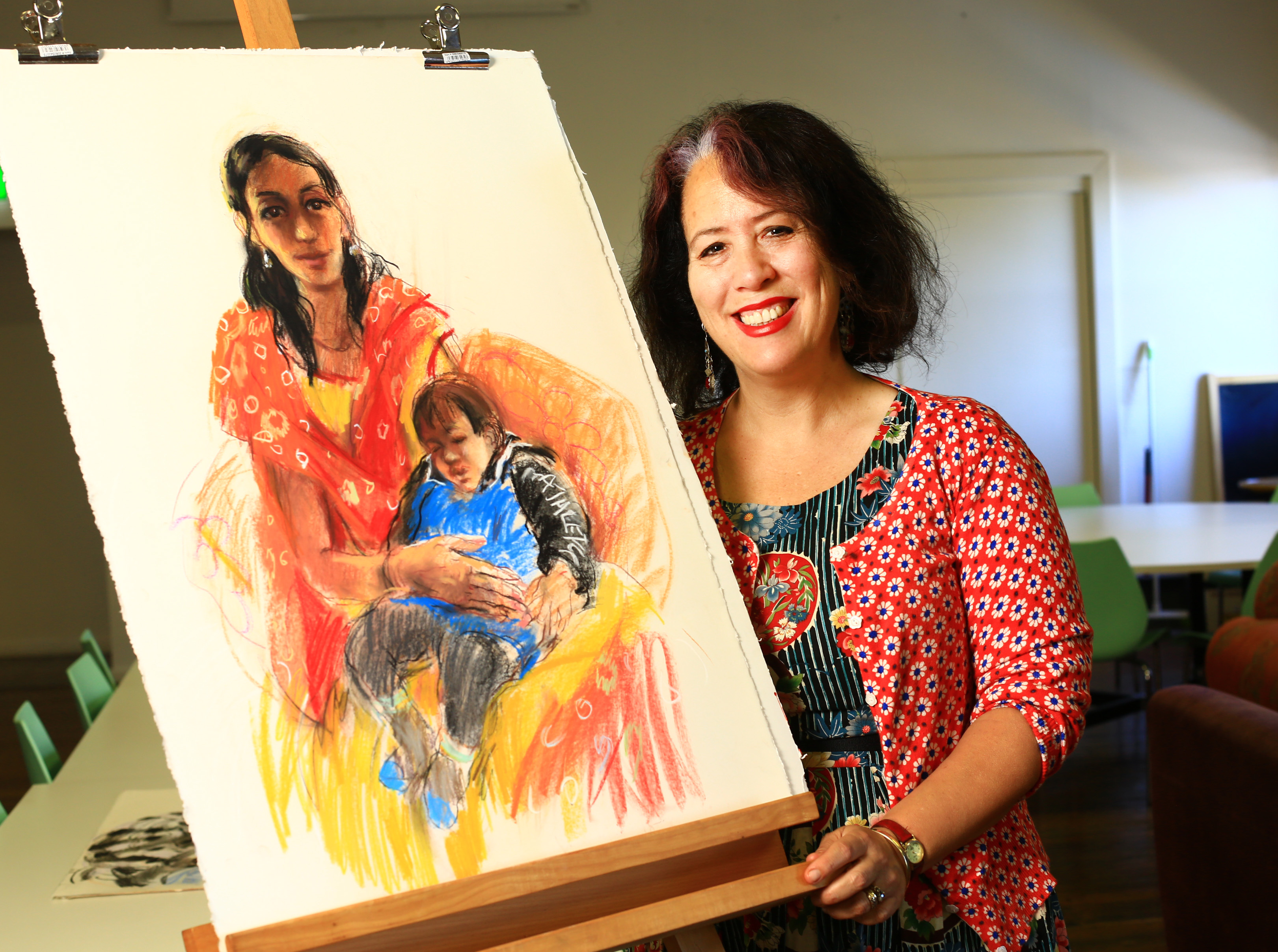 Renowned artist, Wendy Sharpe, is developing a portrait exhibition to highlight our common humanity with asylum seekers.
A previous Archibald winner and 2014 finalist, Wendy is drawing portraits of 39 refugees and asylum seekers as her contribution to creating public awareness and putting a human face to the issue.
"This is not about politics. I want to show our common humanity," she said. "I want to show that they are people like us, with hopes and dreams just like ours.
"Many of those I have met during this project have fled situations of great danger, whether it is political, cultural or religious.
"I can't imagine how it would feel to have to leave everything behind. But they have had to leave their family, their home, their culture and their country. All of these form your personal identity. But they have survived and are now focussed on rebuilding their lives and starting all over again. It has been an inspiring experience for me
"Through these portraits I want to reach out to as many people as possible, especially those who may be confused by the many myths about the issue or feel uncomfortable with what is currently happening."
The exhibition will portray people who are living legally in the community while they wait for their applications for protection to be processed as well as some who have recently been granted protection.
"This exhibition will continue projects I have undertaken in the past, particularly as an official war artist," said Wendy. "The portraits will be displayed in a major exhibition and then placed on sale. I will not be receiving any commission and intend to donate the proceeds to support the vital work of the Asylum Seekers Centre in Sydney which provides personal and practical support to asylum seekers, such as legal advice, accommodation, health care, food and employment assistance.
Melanie Noden, CEO of the Asylum Seekers Centre, said it is an incredible honour to have the support of an artist of Wendy's status.
"We believe that most Australians want to see asylum seekers treated with respect and dignity while they are in our care and waiting for their applications to be processed.
"Through her art Wendy will be sharing the lives of asylum seekers with the general public, and show that underneath all the troubles and politics around the issue, we are all the same."
The exhibition will run for four weeks in February/March next year at The Muse Gallery, Sydney TAFE, Harris Street, Sydney.
We are grateful to the following supporters for their contribution towards making this exhibition possible: Sydney TAFE, City of Sydney, Konica Minolta, Michael Amendolia, Kadmium Art+Design Supplies, The Art Scene and Signwave.
Contacts:
Wendy Sharpe:  0448 887 319
Lee Meredith, Asylum Seekers Centre:  0432 062 122