On 20 June, the Asylum Seekers Centre held its annual celebration of Refugee Week in partnership with the City of Sydney.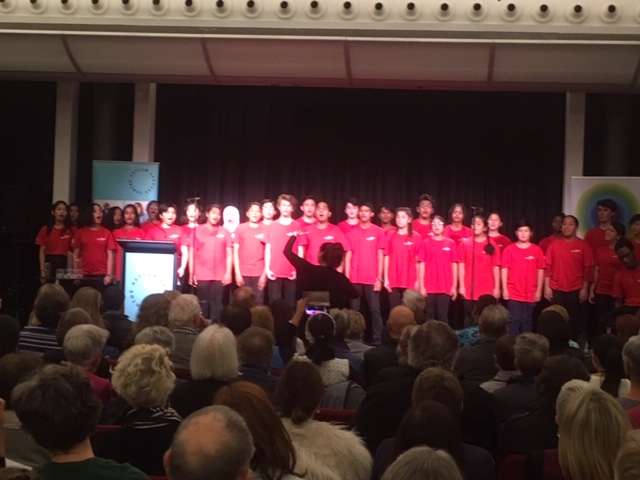 Themed 'Stronger Together' the event gathered around 450 attendees in the Lower Town Hall. Multicultural youth Choir Phoenix's performance energised the crowd and set the tone for an evening of celebration and information. Lord Mayor Clover Moore, Amnesty International Australia's Refugee Coordinator, Graham Thom, and ASC CEO, Frances Rush, spoke about the importance of welcoming people and building a strong and cohesive society. Amnesty International's Secretary General, Kumi Naidoo, gave an inspiring speech and left guests with a powerful take away: If we are going to change the way things are, we need to embrace and celebrate our common humanity.

A young woman from the Middle East, who had been supported by ASC and just received protection, shared some of her story with MC Councillor Jess Scully. An eye-opening moment was hearing her say that for a long time she felt invisible and that she didn't belong in Australia. Until she decided that she was going to make herself visible and talk to people around her to create her community of belonging. Since then, she hasn't looked back. A fantastic conclusion to the night and a perfect illustration of the strength we give each other when we connect and decide to join together.