When employees from Atlassian, Australia's leading technology company, decided to partner with the ASC, no one could have predicted how quickly and strongly the partnership would grow.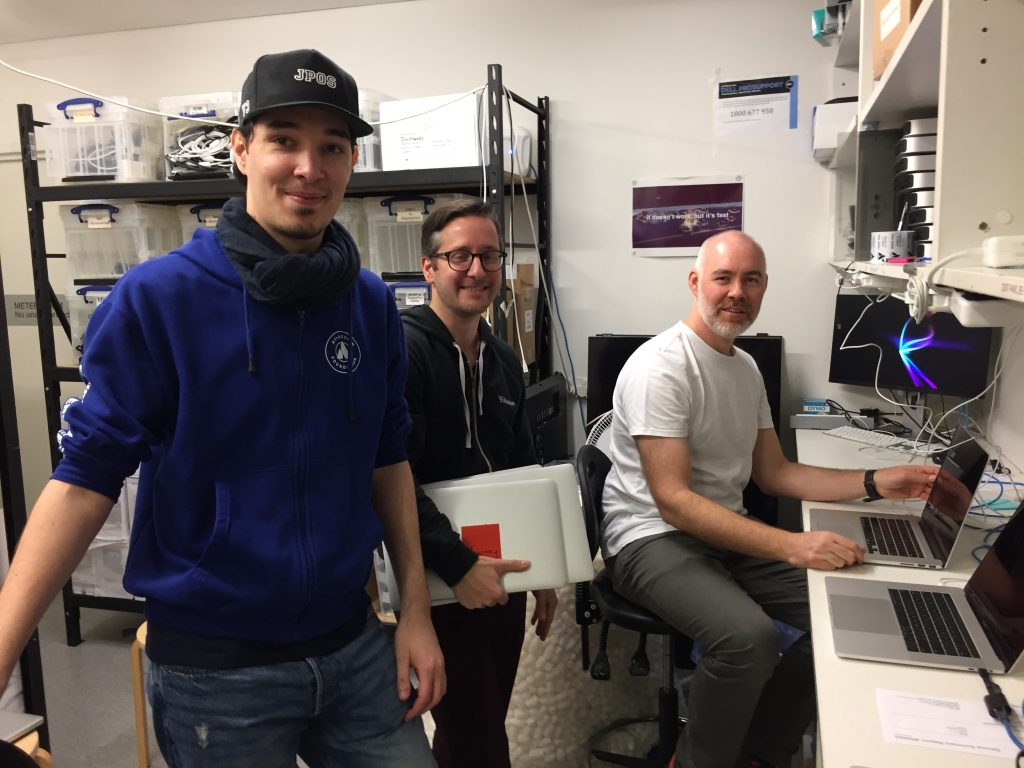 In March 2019, Atlassian held a special employment event in partnership with ASC's Employment Service in their offices in Sydney's CBD.
Failure is not an option and the sky is the limit
Twenty jobseekers in ASC's Employment Service were welcomed with a very moving presentation by an Atlassian product manager with a refugee background.
Rada*, who attended the event, took a powerful message home: "The young lady gave a very heartfelt and encouraging message about determination and family values. She also said failure is not an option for her and the sky is the limit."
Touring the Atlassian office, jobseekers got a glimpse of fantastic modern co-working spaces, industrial kitchens, yoga rooms and ping-pong tables, before meeting one-on-one with 'Atlassians'.
Zamih*, 35 years old, had been working with ASC's Employment Service for several months. He enjoyed one-on-one sessions to discuss CV writing, interviewing, social media and career success tips. "All the employees who helped us are very good in their own field," he said.
The feedback on the day was unanimous: all our job seekers felt that the activities would help them in their job search and enable them to succeed in the workplace. The reaction was equally positive on the Atlassian side: "I loved how driven participants from the Asylum Seekers Centre were," said staff member Nida Sahra. "I spent an extra 15 minutes with each participant because they had so many questions regarding their resumes and LinkedIn profiles."
"You couldn't have a more impactful event than this"
These employment workshops were the first stage of a strong partnership formed between the tech giant and ASC. Building on the links formed through the employment workshop, Atlassian volunteers served lunch and helped with Foodbank at the Centre twice in April and May.
And because not even the sky is the limit for Atlas(sians), on 24 June 2019, ASC became one of the recipients of their AtlasBid, an internal eBay auction where decommissioned or used hardware can be purchased by employees. Within a few hours, a whopping $85,000 were raised for ASC.
"What really excited me about AtlasBid was that it brought together all the best parts of our giving back program – from financial giving to volunteering," said Global Engagement Programs Director at the Atlassian Foundation, Jonathan Srikanthan. "For example, a small project team spent over 250 hours cleaning and preparing the machines to be sold, creating an online auction site from scratch and running the auction over an intense 8 hour period. You couldn't have a more impactful event than this, with all proceeds going towards a well deserving cause."
A testament to the amazing and passionate staff at ASC
For Jonathan, the way ASC engaged with Atlassian is what stood out and made the partnership come to life. "It is a testament to the amazing and passionate staff working at the Centre."
From an employment workshop to a multi-faceted partnership, ASC's relationship with Atlassian keeps evolving, a real opportunity for ASC and people seeking asylum. Watch this space for further updates!
If you would like to explore corporate partnerships with the Asylum Seekers Centre, we would love to hear from you. Contact us on 02 9078 1900 or contactus@asylumseekerscentre.org.au.