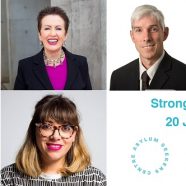 As a society, we are stronger together.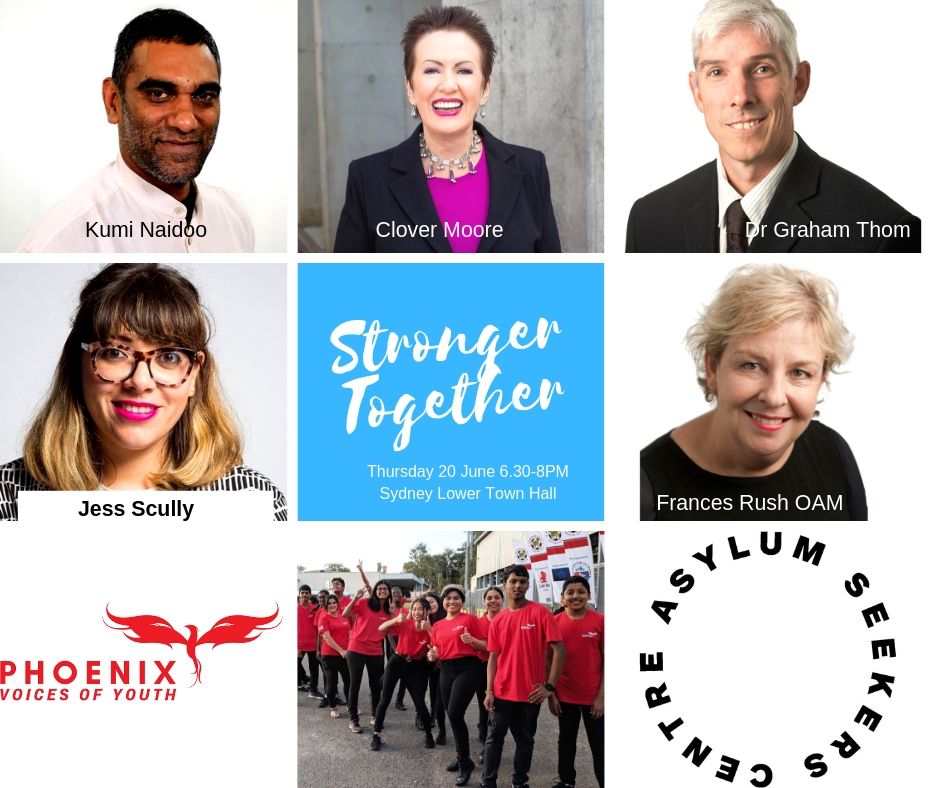 The Asylum Seekers Centre (ASC) and the City of Sydney invite you to join us for a special celebration of Refugee Week 2019
To purchase tickets, click here.
Where: Sydney Town Hall (Lower) – Entrance opposite Queen Victoria Building
When: 6.30 – 8.00 pm, Thursday 20th June 2019
Featuring:
Kumi Naidoo – Secretary general, Amnesty International
Dr Graham Thom – Refugee Coordinator, Amnesty International Australia
Frances Rush – CEO, Asylum Seekers Centre
Clover Moore – Lord Mayor City of Sydney
A very special performance by multicultural youth choir Phoenix Voices of Youth.
Phoenix Voices of Youth Choir is a joyous celebration of life, identity and hope.
Through the power of voices united in song, the Phoenix Voices of Youth choir gives young people the chance to show their true identities – strong, creative and talented.
Phoenix is intended to take a vital role in Australian cultural life, breaking boundaries, and embodying values such as peace, unity, resilience and creativity.
Speakers' biographies
Kumi Naidoo has been Secretary General of Amnesty International, the world's largest human rights organisation, since August 2018. Born in Durban, South Africa in 1965, Kumi's first taste of activism came at age 15 when he organised and took part in an anti-apartheid protest that saw him expelled from his school. As a result of his continued anti-apartheid activism, he was forced to live in exile in the UK in 1986.
He returned to South Africa in 1990 to work with the African National Congress. He went on to hold multiple leadership roles in civil society and global organisations, including as the CEO of Civicus and Executive Director of Greenpeace. Naidoo holds a BA in Law and Political Science (University of KwaZulu-Natal) and a DPhil in Politics (University of Oxford).
Dr Graham Thom has visited detention centres and refugee camps in Australia and throughout the region as Refugee Coordinator for Amnesty International Australia. He has previously chaired the NSW Asylum Seeker Interagency. In 2013, Graham undertook research on policies relating to the resettlement of vulnerable children, including unaccompanied minors. His research involved travelling to Indonesia, Kenya and Jordan and was published in 2015. That year he also undertook further research in Indonesia. In 2016, 2017 and 2018 Graham attended the UNHCR NGO Consultations and Resettlement Consultations in Geneva.
Frances Rush is the CEO of the Asylum Seekers Centre based in Newtown. Frances has been associated with the Centre since its inception and was Deputy Chair of the Board prior to her appointment. She brings with her over 30 years' experience as a social worker in both the government and community sectors and also has a wealth of experience in advocacy and policy development.