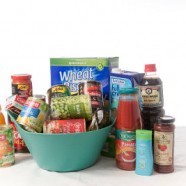 We need your support to help us provide a comprehensive range of practical and personal support for people living in the community who are seeking asylum. We rely on private donations and grants from philanthropic trusts and foundations to assist individuals and families as they await the outcome of their application for protection.  
Donate Now  Donations of $2 or more are tax deductible.
There are a number of ways you can help support people seeking asylum at a critical time in their lives. 

Become a regular donor
Regular giving is a sure way to know that you are supporting people seeking asylum all year round. It is a wonderful way to be part of our growing community of supporters who are helping to ensure a welcoming and safe place for women, men and children who have fled persecution in their home country. By signing up to ASC's monthly giving program, you'll be helping to keep our doors open so that we can continue to provide a range of meaningful services into the future.
Make a donation
Your donation will assist the Asylum Seekers Centre (ASC) to deliver practical services for people seeking asylum in our community. Each person has unique needs and with your support, you'll be helping people access a range of services, all under one roof, such as food, healthcare, legal advice, accommodation, employment & training, English classes and social supports.
Fundraise in your community
Support from the community is invaluable to the work of Asylum Seekers Centre. Fundraising for ASC is a fun and rewarding way to support people seeking asylum and engage with your community. There are lots of ways to get involved!
You can join an event (like the Blackmores Sydney Running Festival) or create your own using this handy guide and gofundraise. Your support will not only help to raise money, it will help to increase public awareness of the Asylum Seekers Centre and the issues impacting people seeking asylum who are living in our community. Thank you for making a difference.
In celebration, in memory
We are always grateful when people nominate ASC to receive donations in lieu of their birthdays or wedding presents, and especially to those who have lost someone special and ask for gifts to be made in memory of their loved ones.  If you would like further information, please phone us on 02 9078 1900 or email fundraising@asylumseekerscentre.org.au

Workplace giving
Many workplaces now have options to donate to charities via a workplace giving program. Donations are generally made pre-tax – so you get the benefit straight away by paying tax on your remaining gross income. It's a way to give regularly each pay and in some organisations, they will match your gift to double the impact. If you would like to find out more about they ways workplaces are supporting charities, contact our fundraising manager on 02 9078 1900 or email fundraising@asylumseekerscentre.org.au.
Leave a lasting gift
Leaving a gift in your will to Asylum Seekers Centre is one of the most significant ways of ensuring that your legacy continues to benefit people seeking asylum. When you have made your decision, it's important that you let your family know and that you seek advice from your solicitor or the Public Trustees in your state. If you already have a will, you can add a codicil to include your bequest.
There are different types of bequests that you can nominate in your will to the Asylum Seekers Centre ABN 47164509475.
Once you have provided for your loved ones, you can leave a residuary bequest to Asylum Seekers Centre – in other words, the remainder of your estate.  You may prefer to nominate a percentage of your estate that you want reserved for Asylum Seekers Centre. Or, alternatively, if you wish to leave Asylum Seekers Centre a specific sum of money, which is know as a pecuniary bequest. You can also leave particular items such as shares, paintings, or property in your will.
For more information, and suggested wording, please contact our fundraising manager on 02 9078 1900 or email fundraising@asylumseekerscentre.org.au.
In-kind support
Please note that due to limited storage space we are unable to accept donations of clothing, furniture, books or toys. 
Pro-bono support
ASC receives pro-bono support from a range of professionals to assist in our service delivery and general operations. If you, or your organisation are interested in offering professional pro-bono support, please email admin@asylumseekerscentre.org.au
Foodbank
Our foodbank is not currently accepting food or grocery donations. So that we can minimise travel across the Greater Sydney area and keep people safe we are providing people with food support, without providing bags of groceries.
We still need your assistance to ensure that people have enough to eat. Please find out how you can support people with food. 
Laptops, tablets and phones
Help someone seeking asylum by donating your second hand laptops, tablets and smartphones. For more information please click here. 
School supplies
The ASC provides packs for children who are starting or returning to school. We accept donations of lunch boxes, stationery and backpacks in a good condition. If you would like to contribute to this program, please drop by to 43 Bedford St, Newtown, with donations from 9am-4pm, Mondays to Fridays, or get in touch with any questions.
Volunteer
ASC could not deliver the services it does without the kind support of our volunteers who assist across all our programs. If you are interested in volunteering, please visit Our Volunteers for more information.
THANK YOU
Follow us on Facebook, LinkedIn, Instagram or Twitter to keep up to date with the latest news and events from the centre.