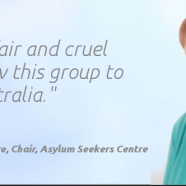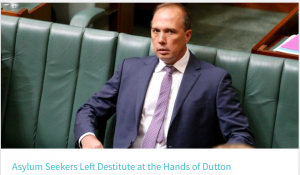 Sydney Criminal Lawyers have published an article on the cruel actions of the current government. Our Chair, Clare Petre was interviewed for the article. Read the full article here.
"The saddest thing is the pressure on these people themselves, their family, and their children in particular," Ms Petre told Sydney Criminal Lawyers. "But there will also be a significant impact on sector agencies that are already under pressure."

The Asylum Seekers Centre is overwhelmed with some of the 7,500 asylum seekers who were told in March that they had until October 1 to lodge their visa applications, or they face deportation. Ms Petre outlined that they're "seeing quite a significant increase in anxiety through to self-harm."

Ms Petre explained that the prospect of being deported is having a huge effect on all the asylum seekers subject to recent developments. "Not only in terms of loss of financial and housing support, but just in personal stress, mental health issues and impact on family," she concluded.
Your donation to the Asylum Seekers Centre will ensure that we can continue to meet the increasing needs of people seeking asylum.