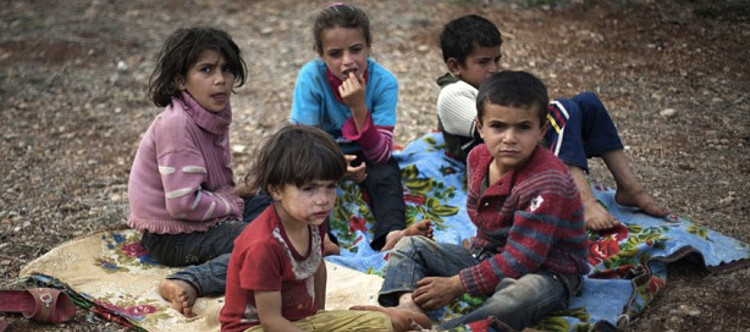 Australia should offer 20,000 people safe haven NOW
CEO of the Asylum Seekers Centre, Melanie Noden, has called on the Federal Government to totally review its inhumane asylum seeker policies and offer safe haven to 20,000 Syrian refugees immediately.
"While we commend the Government for increasing Australia's intake of Syrians, that increase should not be at the cost of people fleeing other war-torn countries. Our Government is in reality only reallocating to Syrian refugees some of the 13,750 places that it had already committed to in the Budget.  We can do better than that."
"We are facing the biggest humanitarian issue since the end of World War II and Australia is not prepared to take even one single extra refugee. To put this into perspective, Turkey, Jordan, Egypt, Iraq and Lebanon have accepted just under five million Syrian refugees."
Noden said that contrary to Mr Abbott's recent statement, Australia still remains  a long way from 'stepping up' to our responsibilities. In fact, we are intentionally shirking them by turning back the boats.
"While the Prime Minister says we are one of the most generous countries in the world, the facts show a very different picture," she said.
"Australia's intake represents only 0.43% of the global total.  Based on our intake of 13,768 during 2014, we only rank 27th on a per capita basis and 46th on a GDP basis.  The poorest countries are still taking most of the responsibility.
She said that current Australian policies only stop people reaching safety on Australian shores.  It means forcing them back to poorer countries – or even worse  – to die somewhere else.  This is a global issue and we are consciously not upholding our responsibilities.  Australia needs to play its part in the global response to prioritise human life and dignity.
"All political parties should commit to a total review of Australia's policies.  Our response to people fleeing persecution, torture and violence should be one of welcome, not inaccurate three word slogans.  It's time for action."