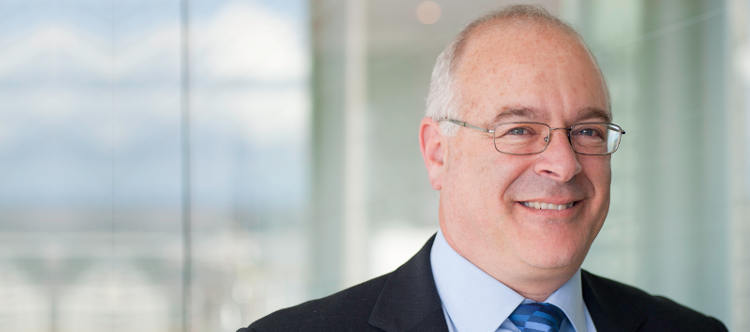 Steven Glass
On 25 September last year, the then Minister for Immigration, Scott Morrison, made an announcement by video link to asylum seekers detained in Nauru, who had been gathered together in the detention centre's mess room for the occasion.  They watched the Minister on a television screen, standing beside an Australian flag as he made a 3½ minute speech.  They heard him say:
"You may have heard that temporary protection visas are to be reintroduced.  This policy does not apply to those who are on Nauru… Processing and resettlement in Australia will never be an option to those who have been transferred to regional processing centres… There are no exceptions.  You will remain there [in Nauru] until you either choose to return or are resettled somewhere else other than Australia."
For the more than 900 asylum seekers in Nauru, including 180 children, hope for a life free of persecution turned instantly to despair.  In and around the mess room there was crying and screaming.  Some detainees became angry.  Many began to protest.
Some simply lost all hope.  They could no longer see a future.  They couldn't go home for fear of being killed or persecuted.  But they could never leave Nauru, either.  In the 48 hours immediately following Mr Morrison's speech, there were 10 reported incidents of self-harm or attempted suicide, more than had occurred at the centre in the entire 12 months prior.  These included detainees stitching together their lips, cutting their forearms, or swallowing detergent.  In a number of cases these things were done by 16 and 17 year olds.
Over the next couple of days these incidents were brought to the attention of the Australian public by Senator Sarah Hansen-Young.  She notified Mr Morrison that she had received information not only about lip stitching and other forms of self harm, but also incidents of sexual abuse, rape, and guards offering marijuana to detainees in return for sexual favours.
After 5 days of protests, Mr Morrison responded by ordering the expulsion from Nauru of 10 social workers and teachers employed by Save the Children.  These were dedicated, highly qualified individuals who had spent their careers looking after the welfare of children and who provided a small glimmer of hope and opportunity for the children trapped in the severe conditions of the Nauru detention centre.  Now, suddenly, they were gone, just when the children needed them most.
The Minister hurriedly arranged a media conference.  He accused Save the Children workers of coaching and encouraging children to self-harm, and claimed that they had fabricated the allegations of rape and sexual abuse of detainees.  An article in the Daily Telegraph reported that Save the Children staff members had been "involved in propaganda campaign to 'manufacture' conditions to embarrass the Abbott government."
A recent report by an Australian government agency found that detainees on Nauru were living in high density, non-air conditioned accommodation in soft walled marquees in a tropical climate.  It concluded that these conditions contributed to a sense of apprehension amongst detainees for their personal safety and privacy.
This was not the much maligned "Forgotten Children" report of the Australian Human Rights Commission headed by Professor Gillian Triggs.  It was an internal report by the Department of Immigration itself.  The Department set the terms of reference and the timing.  It provided the funding and chose who would head the inquiry.  Its choice was Philip Moss, a former Commonwealth integrity Commissioner.
The Moss report did more than simply agree with Professor Triggs' conclusion that the harsh conditions on Nauru contributed to the harm suffered by detainees.  Mr Moss also found that:
there was evidence of at least 3 rapes in the detention centre
there were numerous other incidents of sexual assault, physical assault and sexual harassment.  These included women being offered longer showers if they permitted security guards to watch them shower naked, and women being propositioned for sex
women were being offered marijuana or cigarettes in return for sexual favours.
Mr Moss found no evidence that Save the Children staff had ever coached or encouraged detainees to engage in self harm or to protest against Australia's detention policies.  They had been unfairly and summarily removed.  He recommended they be considered for reinstatement.
Having hand-picked the inquiry's head and written its rules, it was not open to the government to shoot the messenger as it did with Professor Triggs.  Here was evidence that it could not deny of the harm caused by detention.  Nor could it any longer deny widespread misconduct and mismanagement at the Nauru detention centre, operated under Australian government contracts at a cost of half a billion dollars a year.  The government had been caught victimising the very people doing everything they could to help children and adults survive in this unforgiving environment.  Professor Triggs and her report were vindicated.
So how did the government respond this time?  "Things happen," said prime minister Abbott on Friday.
They do, Mr Abbott.  And they are happening on your watch as a result of your government's policies and its failure to care about vulnerable people.  Surely, now, it is time for a change.  Or is it government policy that women being raped and children attempting suicide is a reasonable price for stopping the boats?