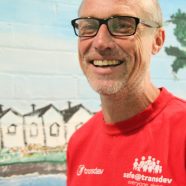 As migrants to Australia, Transdev talent acquisition manager Michael Digby and customer experience manager Cecile Maggiore empathise with the challenges faced by people seeking asylum.
Michael and Cecile are part of the Transdev Light Rail volunteer team that has been recognised in the Centre for Volunteering Awards for their work at the Asylum Seekers Centre.
It was announced last month that the Transdev team, which has coached more than 100 jobseekers at the Asylum Seekers Centre, was a finalist in the NSW 2019 Corporate Volunteer Team of the Year.
The ASC's partnership with the transport operator began in 2017, when a Transdev volunteer team ran a workshop with 20 job seekers at the Pyrmont light rail depot.
Following the success of the workshop, Michael committed to making job opportunities available to people seeking asylum.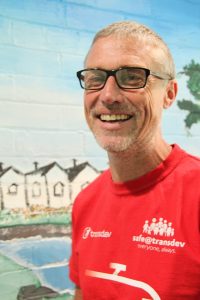 In January last year, Transdev hired its first Asylum Seekers Centre candidate – a full-time, permanent receptionist. Since then, Transdev has employed three more people seeking asylum on permanent, full-time contracts, and 65 people in casual roles.
This year Transdev hosted another workshop at the depot. "What was beautiful about that workshop," says Michael, "was that we had people who came to our first workshop in 2017 who are now employed with us as customer service officers who could talk about their journey. One man who is now a driver spoke about how that customer service role could be an entry-way to other opportunities."
Asylum Seekers Centre employment coordinator Alex Taylor said since August last year, Michael and Cecile have volunteered fortnightly, during work hours, to deliver interview coaching.
"They approached us to volunteer after running workshops and hiring candidates and really seeing that they could give their expertise in interview coaching and their perspectives, as talent acquisition staff, to give our candidates an edge," she said.
"Transdev are extremely flexible. They'll work with anyone at any stage, they've really given a lot to different candidates at different stages of their employment journey. "
Michael Digby says that Transdev loves working with the Asylum Seekers Centre. "99% of the people here are more educated than I am or will ever be so it's humbling for me to sit down and do interview coaching. It's a two way experience and I'm learning a lot," he says.
Transdev volunteers have made the following contributions to Asylum Seekers Centre:
Delivered interview coaching expertise to 120 people seeking asylum
Held workshops and information sessions, focused on Australian workplace expectations, for 75 people seeking asylum.
Hosted a hiring insights session for 15 Asylum Seekers Centre job advisors (volunteers working one-on-one to assist job seekers).
Find out more about the ASC employment service and volunteering.