A World of Difference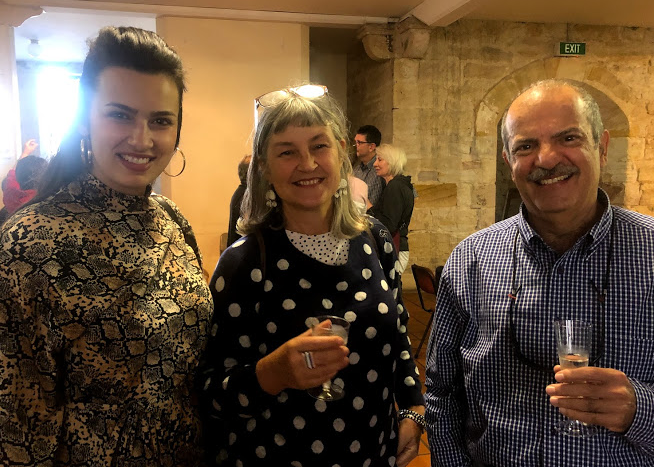 One of the most anticipated events at the Asylum Seekers Centre each year is Volunteer Week. This celebration enables us to acknowledge the fantastic contribution our community of more than 400 volunteers makes to the lives of people seeking asylum. This year was no exception, with a program of celebrations taking place from 20–24 May around the theme A World of Difference.
On Tuesday 21 May, volunteers attended a special screening of Cast from the Storm. This documentary focuses on the stories of a group of teenage refugees who join the Tree House Theatre. Uplifting and powerful, it highlights the reality of what it means to be a displaced person and to feel at home in a foreign country.
There was not a dry eye in the room at the end of the screening!
What ASC means to People
On the Wednesday afternoon, volunteers were treated to delicious treats from a dozen countries prepared by people seeking asylum. Two families who had just received protection shared their stories with the audience and talked about the special place the Centre holds in their hearts – the atmosphere, the conversations and the laughter shared with volunteers were what helped both families stay hopeful, even in times of doubt. Once again, it was difficult to find a dry eye in the room. Margaret Tung and Jude Stoddart then shared their experiences volunteering for ASC's Employment Service and participating in our Community Speakers Program.
In a very intimate and heartfelt address, ASC Board Member, Marina Brizar, shared her personal experience coming to Australia as a refugee after fleeing the war in the Balkans.
Volunteer Week is always a great moment to come together and celebrate people's contributions to the Centre. This year though, in a post Federal election week, it seemed to have an even more powerful effect.
We were reminded that beyond all the obstacles and challenges, our staff, volunteers, and Board members are here together – strong and determined to provide people seeking asylum with a safe and welcoming place where they can find the support they need.