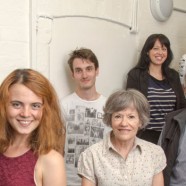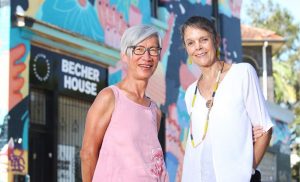 We have an amazing team of over 300 active volunteers currently involved with the Centre, each bringing their own unique skills and experience. Through their dedication, commitment and compassion, they enable us to provide a welcoming and safe environment for the many people who come to the centre seeking comfort and assistance.
✋ Volunteer Opportunities
All available volunteer positions at the Asylum Seekers Centre have currently been listed on our join the team page. You can also sign up to receive volunteer opportunities by email by filling in this form or directly contact the team by sending an email to volunteer@asylumseekerscentre.org.au.
👔 Corporate Volunteering
We are incredibly grateful to all companies, institutions and organizations that have engaged with our Centre to support people seeking asylum by sharing their time, skills and knowledge.
We are now open for corporate volunteering requests, please fill in this form to enquire about it and learn more about the different opportunities you can assist us with. We will get back in touch as soon as possible.

📚 Student Placements
The Asylum Seekers Centre is also able to offer student placements according to the immediate needs of our teams. In the past few years we have provided placement opportunities to students from both universities and TAFE. If you would like to pursue a student placement, please ask your university/tertiary education provider to email us at volunteer@asylumseekerscentre.org.au with relevant placement information and requirements.