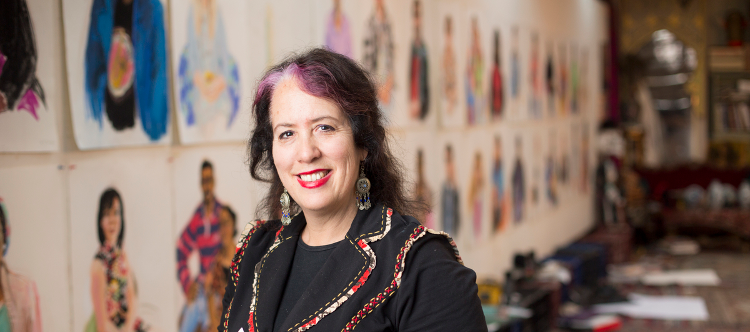 We are pleased to announce the appointment of Wendy Sharpe as our first Ambassador. CEO Melanie Noden said she was delighted that Wendy had accepted the position and thanked her for commitment and ongoing support of asylum seekers.
"Wendy's contribution to the Centre through her recent art exhibition, Seeking Humanity, made an enormous contribution to the perception of asylum seekers at all levels of society," Melanie said. "She has a wonderful ability to communicate through her art as well as a natural affinity with people – to cut through all the politics and myths and to humanise the reasons why people come to our country seeking safety and refuge."
Wendy said she is thrilled to accept the role. "I have wanted for quite a few years to do something to help asylum seekers and was looking for a way to show my support through art. When I first went to the Asylum Seekers Centre, I found it to be a wonderfully compassionate organisation with a friendly welcoming atmosphere. It was heartening to see how asylum seekers were welcomed, cared for and treated with respect."
"All my work is about people," she said. "So I am delighted to accept the position of Ambassador. I want to continue to encourage Australians to treat asylum seekers with dignity and humanity.