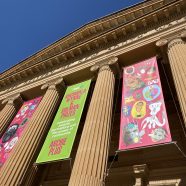 Year 7 student Naveed, a member of the ASC community, was delighted to see a portrait he created has been featured on a banner displayed at the Art Gallery of NSW. Naveed likes creating art at school and home.
"I like drawing cartoon characters. First I saw (tutorials) on Youtube, and then I tried without looking at them," he said.
The Art Gallery of NSW provides school holiday art workshops to children at the ASC. During the lockdown, the workshops were paused but the gallery instead provided art packs which were delivered to families along with foodbank packs. Naveed used the art pack to create his portrait.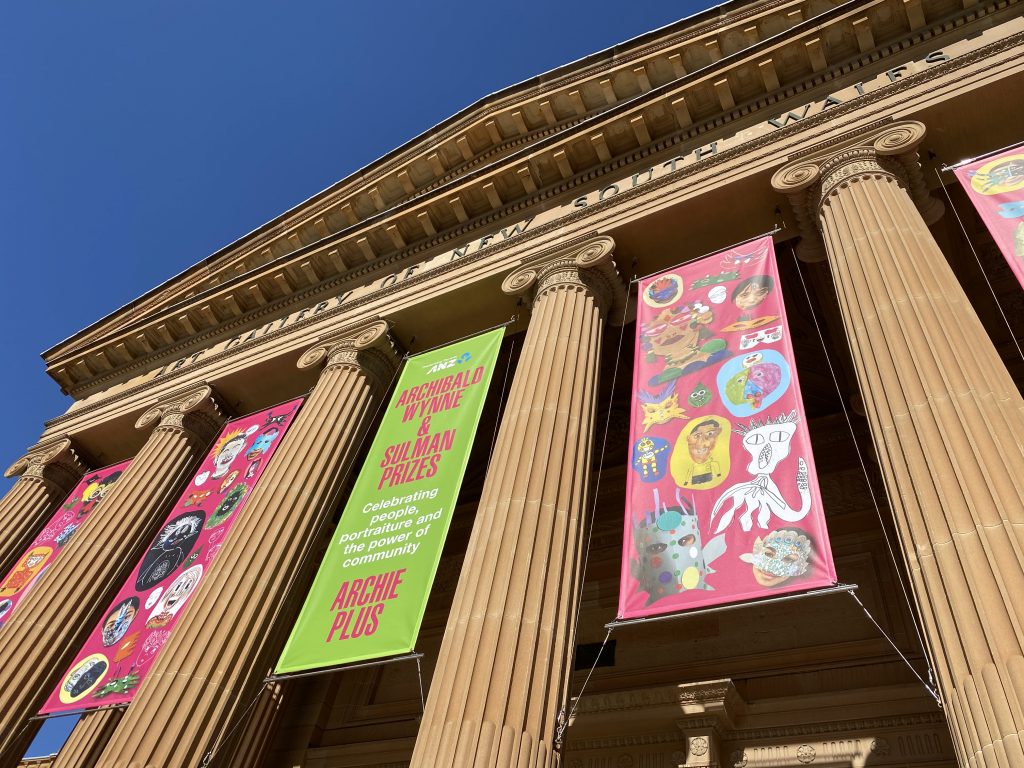 Father Kader said the family was planning a trip to the gallery to see the banner. "I'm very proud that he made the art and it's at the top of the banner at the Art Gallery, I'm very happy to see my boy's picture there," he said.
Nutrition, education and social services manager Jenny Tracey said the art packs helped parents keep their kids occupied and engaged through the COVID-19 pandemic.
"When remote learning started, the focus was on using technology whereas the art packs were something they could do away from screens," she said.
"It also showed them that the outside world was still thinking about them, and strengthened their sense of welcome in the community. Having the art end up on one of the very recognised buildings in Sydney – it's very symbolic, it's not just an elite place for accomplished artists."
Archie Plus is a youth-led takeover of the building banners at the Art Gallery of NSW, featuring artworks from children at Plunkett Street Public School and the Asylum Seekers Centre.